Science & Arts Student Receives George and Donna Nigh Public Service Scholarship
---
February 23, 2023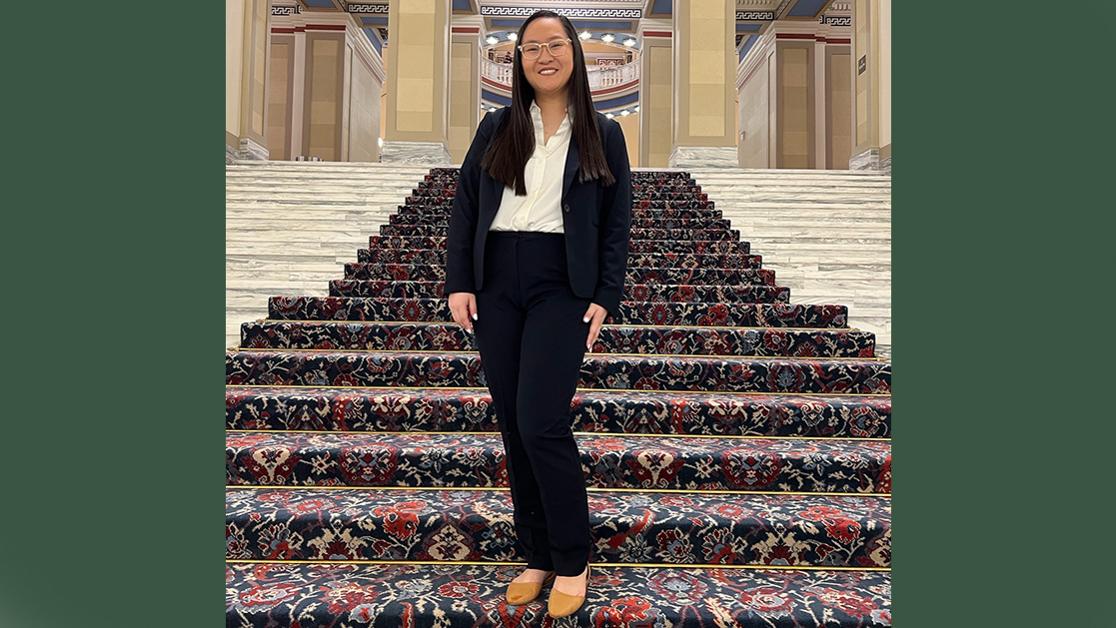 Halli Humphrey, a junior sociology and economics major at the University of Science & Arts of Oklahoma, was recently awarded the George and Donna Nigh Public Service Scholarship. As part of being a Nigh Scholar, Humphrey attended a five-day leadership academy in Oklahoma City. In addition to the intensive personal development seminars aimed at expanding her leadership skills, she also received a $1,000 scholarship at the end of the event.
Originally from Yukon, Humphrey works in the university's Admissions & Recruitment Office and Student Success Center as a mentor. She also serves as vice president of the Student Government Association and on a number of other campus clubs and organizations.
"Halli exemplifies everything that the Science & Arts mission stands for," said President John Feaver. "She is not only incredibly bright, curious and driven to succeed, but she cares deeply for the people around her, as evidenced in all her extracurricular activities on campus. This work is of course on top of her outstanding academic performance. I was honored to have a student as worthy as Halli to nominate for this year's Nigh Scholar program, and I cannot wait to see how she will blossom throughout her life."
Humphrey joins the ranks of the more than 600 students who have been named Nigh Scholars since the program's creation in 1999. Past members have gone on to become state legislators, county commissioners, mayor, councilpersons and other roles that require exceptional leadership abilities.
Created by Gov. Frank Keating and supported by the Oklahoma State Regents for Higher Education, the George and Donna Nigh Public Service Scholarship allows every public and private two- and four-year institution of higher education in the state to honor one outstanding student leader as a Nigh Scholar. Each institution's president nominates the student, who then attends the leadership academy early in the spring semester and receives the scholarship upon completion.
For more information, visit usao.edu.