USAO presents inaugural Drover Awards during fall 2019 term
---
December 18, 2019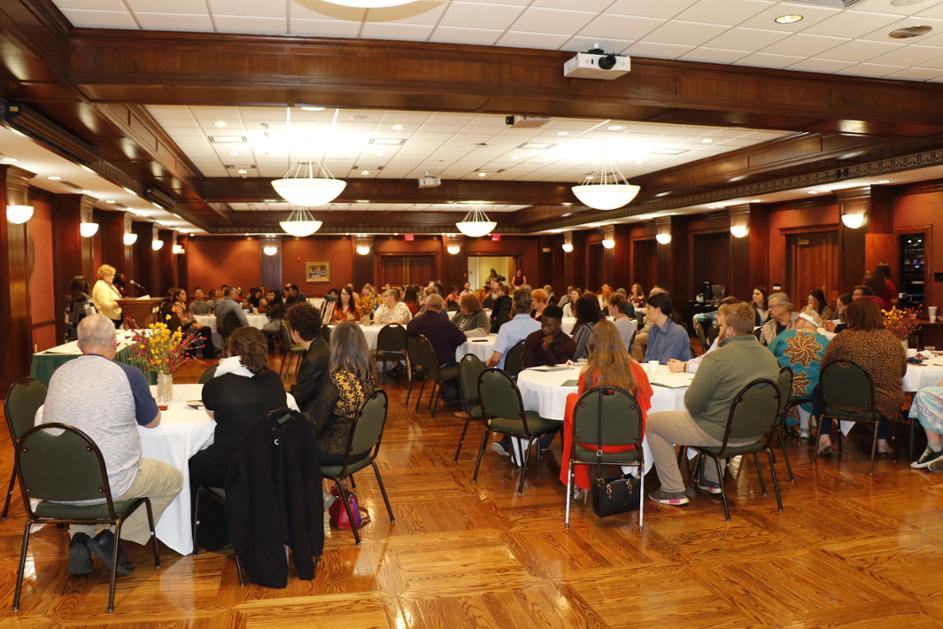 During the fall 2019 term, the University of Science and Arts of Oklahoma handed out its inaugural Drover Awards, which celebrate students who have done outstanding work on campus, in the community, or shown exceptional skills in creative problem solving and critical thinking.
"It is of critical importance that we make every effort to recognize the tremendous work that our students do every day," said USAO President John Feaver. "The young people who have earned these awards have given an incalculable amount of energy in the service of this institution's educational and civic ideals, far beyond that which is normally expected of college students. They serve as a shining example to their peers and to anyone else seeking to understand that value of what we do at USAO."
---
The Green and Gold Award recognizes those who show their USAO pride by excelling in academic pursuits, encouraging school spirit, and volunteering both on- and off-campus at games and other special events.
Green and Gold Award
Hayley Allen
Butch Hampton
Haddon McIntosh
Bailey Johnson
Syrena Wallenberg
Kaycee Ward
Ashlee Williamson
---
The Good Neighbor Award recognizes students who develop relationships with their neighbors and strive to embody a commitment to giving back to society. They also live purposely by educating themselves and other students through exemplary leadership, organization and hospitality.
Good Neighbor Award
Trevor McAlister
---
The Drover Difference Maker Award recognizes a student who has taken strides to make a difference in the lives of those they come into contact with on campus and who truly demonstrates why it's great to be part of the USAO family.
Drover Difference Maker Award
Cody Corser
---
The Outstanding Student Employee Award recognizes outstanding contributions by a student employee to a department or office at USAO.
Outstanding Student Employee Award
Favour Oyebami
---
The Kaleidoscope Award recognizes an out-of-the-box program that educates, solves a problem and/or improves the USAO community in a significant way. The program must be innovative, creative, unique and resourceful, and may solve a problem or address an issue in a way that exemplifies excellence as well as the mission of USAO.
Kaleidoscope Award
Psychology Club
---
The Unsung Hero Award recognizes a student who works behind the scenes of a successful student organization, athletic team, or residential community and who consistently goes above and beyond the call of duty on a regular basis without expectation of recognition.
Unsung Heroes Award
Matthew Brooks
Cora Clegg
Lynsey Karraker
Denise Kimball
---
The Rising Star Award recognizes a first- or second-year student who has yet to hold an executive position in a student organization but has demonstrated great promise in the area of leadership by taking initiative and making a positive impact on that organization.
Rising Star Award
Jeffie Buster
Yenifer Cifuentes
Arlette Melendez
Alyssa Unsell
Sidney Wilson
---
The Drover Award is a prestigious honor for senior student leaders who have demonstrated outstanding leadership, a strong commitment to USAO's mission and dedication to fostering a positive and inclusive environment over the course of their career at the university.
Drover Award
Will Baird
Karlie Bonds
Veronica Bryant
Hannah Cannon
Kylea Caughman
Cody Corser
Hannah Freeman
Tatum Kuhn
Trevor McAlister
Favour Oyebami
Laura Randall
Edgar Tafoya
Andreanna Turner
Baylee Upchurch
---
John H. Feaver Award
Edgar Tafoya