USAO' biology professor helps students gain real-world experience in the field
---
August 08, 2022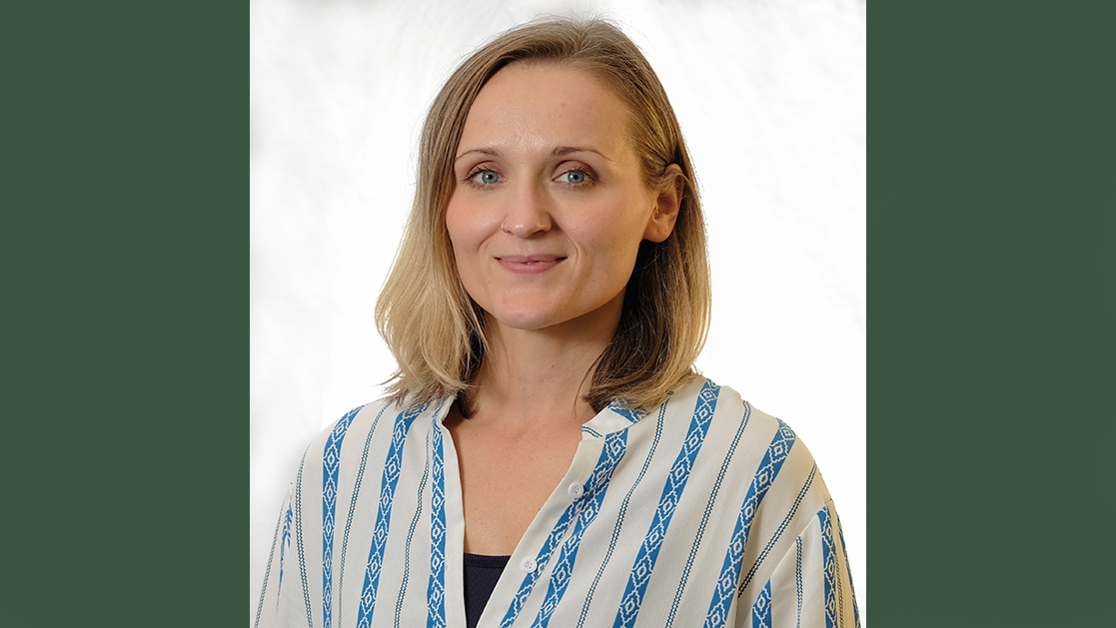 Just two days after final grades were posted in December 2021, Dr. Rachel Jones, associate professor of biology and environmental science and dean of the school of science and physical education, at the University of Science & Arts of Oklahoma, began a semester-long sabbatical to expand her expertise as well as provide students with real-world field experience.
A paleoecologist, Jones studies the interactions between organisms and their environments across geologic timescales. The discipline uses fossilized plant materials to reconstruct past ecosystems, study how they evolved and try to clarify the relationship humans have to their environment. It requires considering the complex interactions between myriad environmental factors such as climate, human roles in horticulture, and fire setting.
At the start of the year, Jones headed to Colorado for a "training trade" at The Paleoresearch Institute, a private firm specializing in paleoecology who perform consulting work when archaeological groups or geological engineers need a fossil identified or want a better understanding of what plant materials have been found at a site. During her time there, Jones trained one of their scientists in the method of macrofossil identification, and, in turn, was trained in the processing and identification of phytoliths, or small silica granules that plants form in their cells, which will allow her to expand her horizons both in the classroom and in her own active research career.
Then in February, Jones received a large donation of field equipment from her former graduate advisor to contribute to her work that involves collecting lake cores, long tubes of sediment taken from lake bottoms, to study fossilized plant materials contained within them. Together with colleague Dr. Jeannette Loutsch, professor of biology, Jones travelled to Arizona to pick up the equipment, which, along with her previous training in phytoliths, would prove invaluable for the next part of her sabbatical in Florida.
In March, Jones and three students travelled to the Apalachicola National Forest of northern Florida to take cores from two lakes. These cores will be sampled for fossilized plant materials buried in the sediments for thousands of years. Her work attempts to correlate vegetation community shifts over time with changes in Native American populations. The team worked closely with Dr. Kevin Hiers of the United States Geological Survey, one of the pre-eminent fire scientists in the nation, who studies the long-leaf pine forest in Florida, the same ecosystem in which Jones specializes.
"All three of these students were environmental science majors and juniors who volunteered their time to perform this work," said Jones. "The students were able to learn real-life field work techniques and meet some of my colleagues in the research world. Dr. Hiers was so impressed with our students' intelligence and maturity that we've talked about setting up an internship program with our environmental science students, which will provide an incredible range of opportunities for a variety of students on campus."
The cores collected will provide a record of fossilized plant material over the years as the plants in the area shed their leaves, seeds, and pollen annually. As these are buried in the organic sediments in the bottoms of the lakes a record of plants on the landscape is made. Jones examines the remains to identify the different species and see how the environment has changed over time, specifically how Florida's long-leaf pine forest has developed and changed since the last age under the influence of human habitation and shifts in cultural practices and technology.
"Because of my background in anthropology, ecology and paleoecology, this is the perfect project to bring it all together and understand how cultural shifts may influence environmental shifts," said Jones.
A member of the USAO faculty since 2014, Jones' research focuses on southern U.S. paleoecology, using these research techniques alongside anthropological data to answer questions about the Native American role in the development of certain ecosystems. She is currently chair of the biological section of the Oklahoma Academy of Sciences, which aims to stimulate scientific research through the encouragement of collaborative relationships and the sharing of ideas among Oklahomans working in the sciences.
For more information, contact Jones at 405-574-1252 or rjones@usao.edu.