Kirkpatrick Foundation funds major equipment upgrades for USAO's Habitat Facility
---
April 14, 2021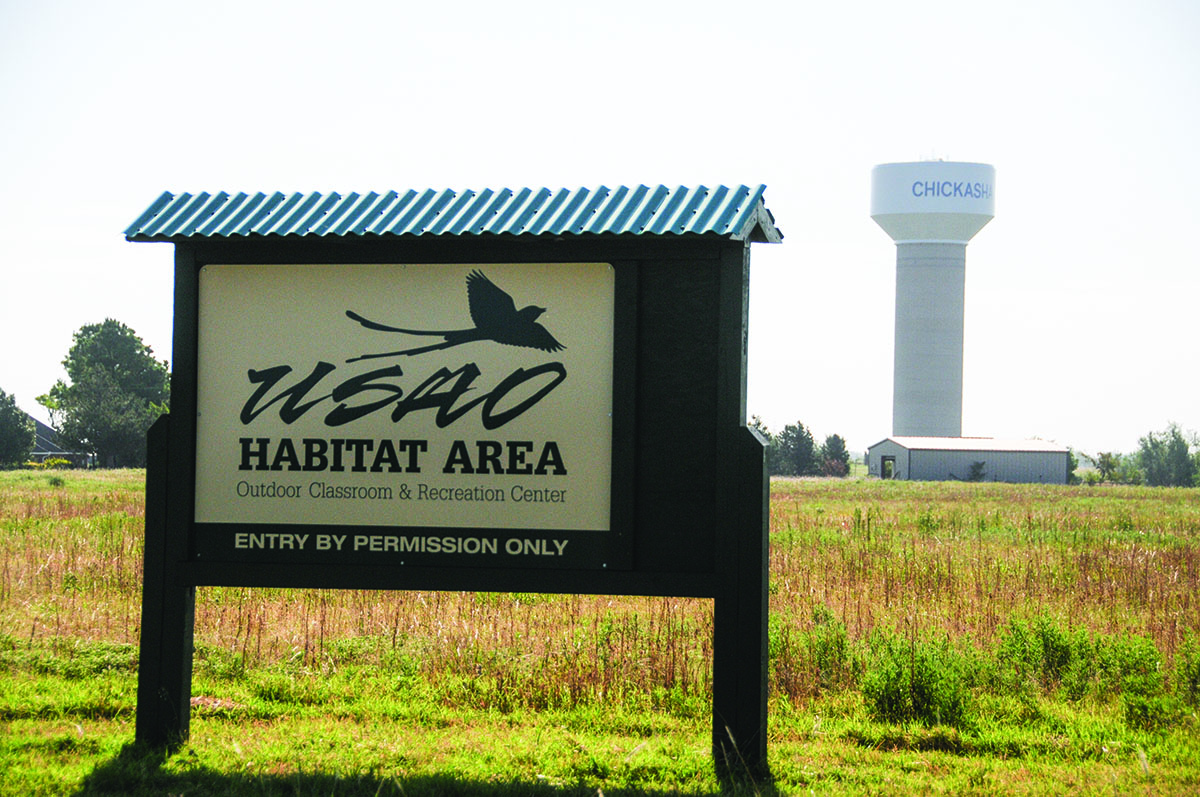 The Kirkpatrick Foundation has recently awarded the University of Science and Arts of Oklahoma with a $50,000 grant for equipment purchases at the school's Jean McLaughlin Outdoor Education and Research Center, currently under construction at the 140-acre Habitat Facility west of Chickasha.
The grant will help fund the purchase of a wide variety of materials needed for environmental research, including laptops, stereo and compound microscopes, slides, cover slips, seine nets, turtle traps, insect nets and greenhouse supplies, as well as the extensive costs of connecting the area to the main campus' IT infrastructure.
"These funds are going to allow us to purchase equipment to enhance the work we already do at our Habitat Facility and more," said Dr. Rachel Jones, associate professor of environmental science and biology. "We will be able to expand what we are able to do in classes here at USAO and in future outreach programs for environmentally interested high school students and local groups. The Kirkpatrick Foundation's generosity is a game changer for us, and we are so proud to be included as part of the important work they do."
USAO's Habitat Facility provides students and faculty with the opportunity to conduct original research in biology, ecology and environmental science, as well as a resource for the wider community to learn about the plants, animals and ecosystems native to Oklahoma. Significant improvements to the site have been underway since 2014, when the university received a $25,000 from the Kirkpatrick Foundation. A more recent major gift from USAO Regent David McLaughlin funded the construction of the Outdoor Education and Research Center.
By the start of the fall 2021 semester, USAO hopes to have the equipment purchased, installed and ready for both college and K-12 students in the area. Faculty have already formed partnerships with schools districts throughout Grady county—as well as local Boy and Girl Scout troops, the Nature Conservancy, the Chickasha Arts Council, the State Regents for Higher Education and other local clubs and organizations—to bring groups to the Habitat Facility to benefit from the kinds of hands-on science programs that this space makes possible.
In the longer term, USAO is planning an unprecedented Summer Research Institute in which high schoolers throughout Oklahoma can experience the "field-to-lab" opportunities of a working scientist.
In 1955, two of Oklahoma's most important cultural leaders, John and Eleanor Kirkpatrick, formed the Kirkpatrick Foundation. In the more than six decades since, the foundation has supported nearly 1,000 organizations focusing on the arts, culture, education, animal wellbeing, environmental conservation and historic preservation.
For more information, visit usao.edu/academics.