USAO theatre students to bring centuries-old Persian epic to life for spring production
---
March 30, 2021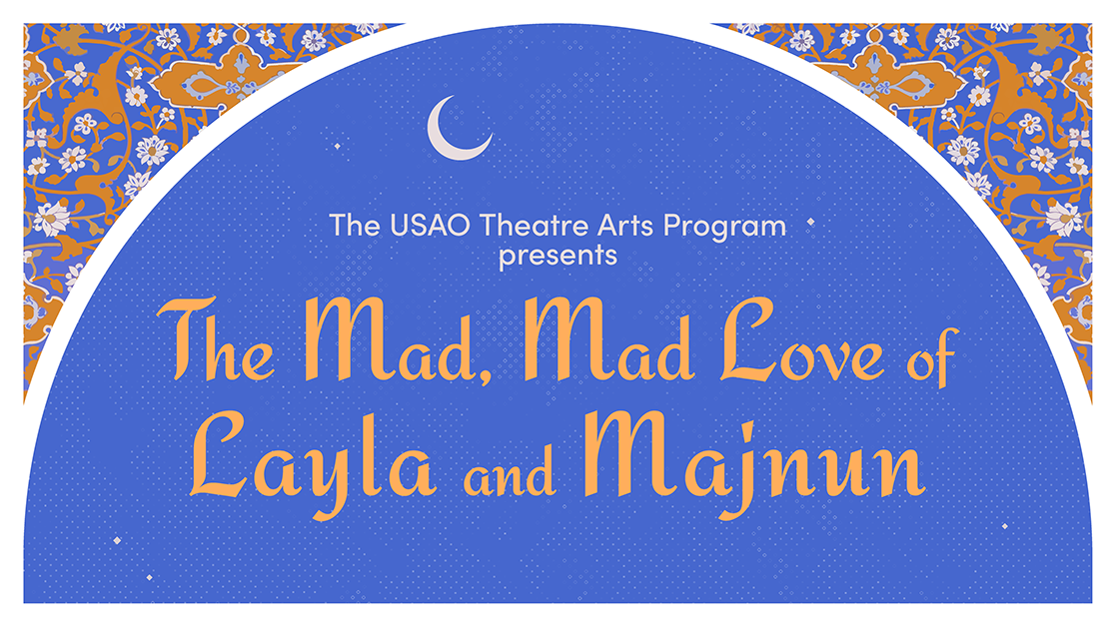 The theater arts department at the University of Science and Arts of Oklahoma will present an original interpretation of one of the world's oldest love poems as part their spring 2021 production. The live, one-night-only performance of "The Mad, Mad Love of Layla and Majnun" will take place on April 9 at 7:30 p.m. Audience members can register for the Zoom Webinar at usao.edu/MadMadLove. Attendance is capped at 500.
Originating in ancient Arabia, the Sufi poet Nezami Ganjavi finally set it down in writing in 1192. It details the star-crossed love of a young man and woman in ancient Persia. Layla's father is determined to keep the two young lovers apart, but the young man is so devoted that people across the land begin to call him "Majnun," a name for a man crazy with love. Famously called "The Romeo and Juliet of the East," the story has inspired many artists, including Eric Clapton's hit song, "Layla."
"We are studying Naqqali, the traditional storytelling form of Iran. We are devising our own production, inspired by this style, that shares this epic poem in online video theatre," said Katie Davis, professor of theater arts and production director. "Students are involved in every aspect of the production, from costume design and creation, to sound and light design and operation. I intention to use this unique storytelling experience to share the thoughts and feelings we are all experiencing here and now. This epic poem is about love, but more than that, it's about separation, grief, loss, and how true love connects us even when we can't be together. It's been wonderful to allow the words written in the 11th century to teach us and give us the language to express ourselves in the 21st."
USAO theater students are building their version of Layla and Majnun from the ground up using an innovative format based on the way the poem is traditionally performed in its native country. The on-screen action will take place over several different locations and time periods, but each of the show's 13 five-minute scenes will depict a person in the act of telling this story.
For more information or to register, visit usao.edu/MadMadLove.