Science & Arts' Director of Instructional Technology honored as Employee of the Year
---
October 25, 2021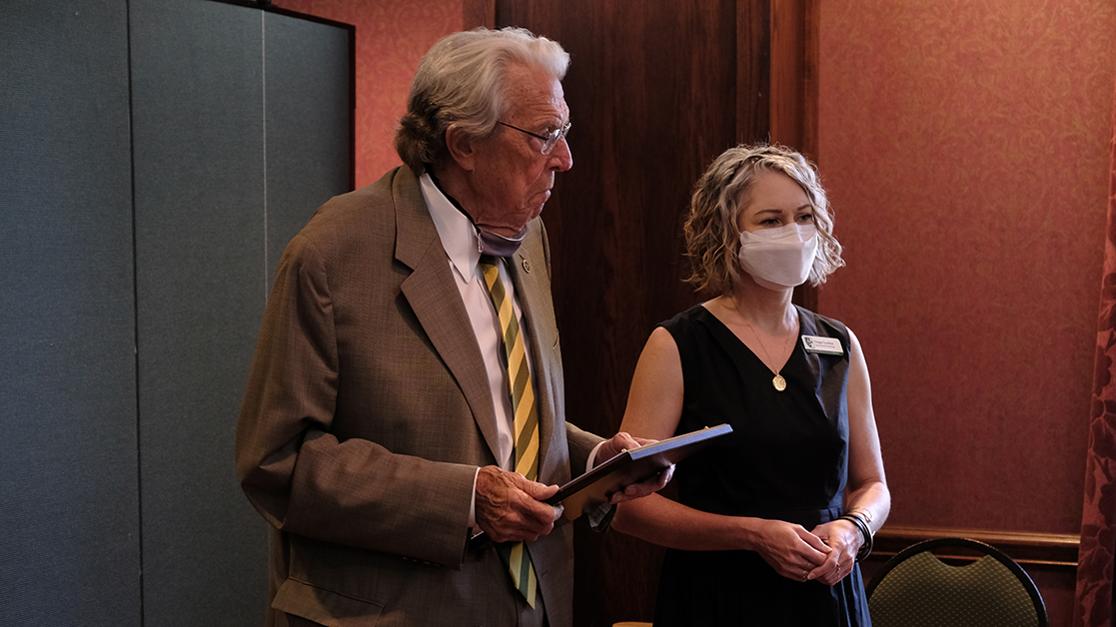 The University of Science & Arts of Oklahoma's Board of Regents recently honored Ginger London, director of instructional technology, with the 2021 Employee of the Year Award.
Having served Science & Arts since 2017, London was instrumental in helping the institution successfully transition to digital learning as COVID-19 emerged last year and the normal course of everyone's college experience shifted dramatically.
"Ginger personally helped me several times with video questions, copying course material from one year to another, and cross-listing classes for students to more easily access the material and communicate with me," said Dr. Joshua Hakala, assistant professor of science. "This transition to online delivery has been a huge challenge and Ginger has been at the heart of making it happen. She has a positive, calming attitude and ensures that the problem is solved in a timely matter. I can't imagine surviving this transition without her help."
The Regents' Staff Achievement Awards are designed to recognize the best employees among the Science & Arts staff. The awards are presented quarterly to one outstanding staff member. From these award winners, an Employee of the Year recipient is selected. Eligible staff members are general or professional staff who have been employed at Science & Arts for at least two years in a regular full-time or part-time position.