State House Representative Dick Lowe visits with USAO students
---
March 30, 2021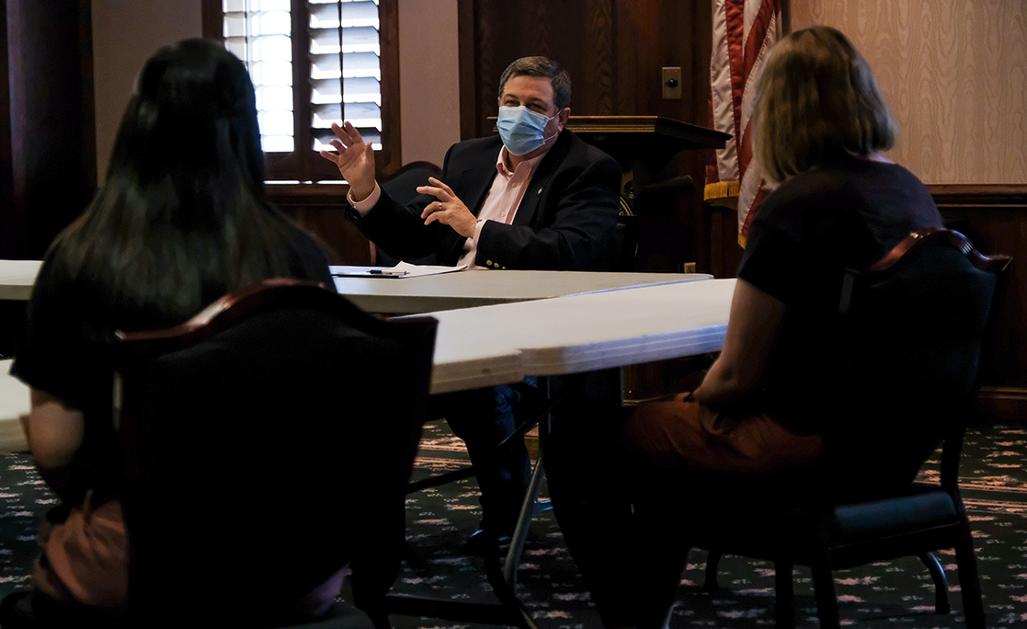 Freshman State Representative for District 56 Dick Lowe, R—Amber, recently visited the University of Science and Arts of Oklahoma campus and visited with students about what sets this institution apart from anywhere else in the state.
Lowe spoke with two current students as well as Director of Alumni and Community Engagement Misti McClellan, learning about the liberal arts and the school's required interdisciplinary curriculum, as well as special programs only available at USAO, such as the Deaf education major and the Neill-Wint Center for Neurodiversity.
"I'm a big fan of one-liners, and I learned one recently that I think is really true of our situation right now: we need to learn how to think and not what to think," said Lowe. "From what I'm hearing from these students, this is exactly what they are doing here at USAO."
Coming from a family of educators and with a mother who is an alumni of the university, Lowe has deep connections to USAO. Elected last year to represent the people of Caddo, Kiowa and Grady counties, he currently serves as vice chair of the A&B Education Committee and is a member of the Agriculture and Rural Development, Common Education, Higher Education and Career Tech committees, as well as the A&B Southwest Oklahoma subcommittee.
For more information, visit usao.edu.