Sheppard McConnell named Dean of Admissions and Recruitment
---
December 17, 2019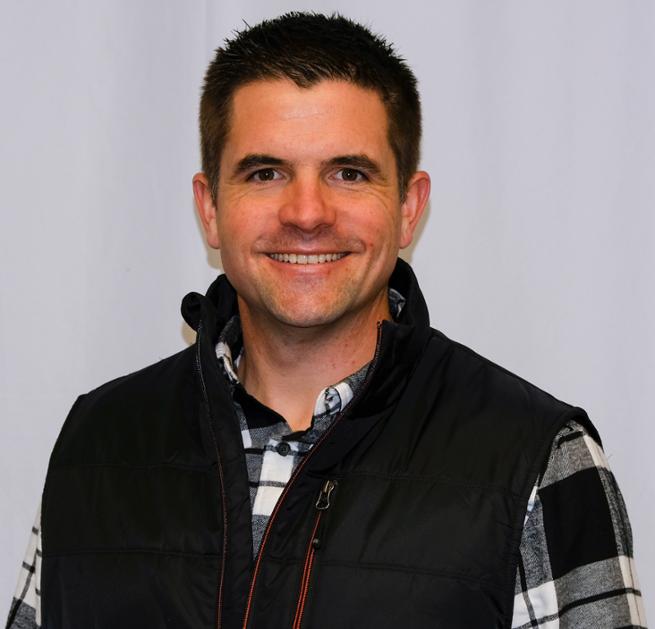 The University of Science and Arts of Oklahoma has recently named Sheppard McConnell dean of admissions and recruitment, where he will be responsible for leading the institution's recruitment efforts and increasing potential students' awareness of its distinct programs.
"Obviously, the most crucial step to the success of any college or university is to get students into its classrooms," said President John Feaver. "I have every confidence that with Sheppard leading the way, we will see an ever-increasing stream of the dedicated and curious students that have built this institution's reputation over its long history. His own history of distinguished service to higher education speaks volumes about his belief in its importance for the preservation of a healthy society."
McConnell comes to USAO from East Central University, where he had served as director of admissions since 2017. Prior to that, he worked as the assistant director of prospective student services and then as assistant director of admissions operations at the University of Oklahoma.
"This is an exciting time at USAO and I am truly blessed to have the support of the campus," said McConnell. "Bringing dynamic students to Chickasha for a world-class public liberal arts education is not only my goal, but my privilege. USAO is special because it creates innovators and problem solvers who will lead our city, state, country and world into new and expanding horizons. I look forward to the relationships we will build with our community and the lives we will forever change."
McConnell earned a bachelor's degree in anthropology from OU in 2006 and a master's degree in education administration in 2008. His time as a student, upbringing in a house of two public educators, plus a sister who would also enter the field, helped shape his beliefs on the importance of public education. He and his wife Megan, who also works in higher education, have two children: Maizey, destined to shine in the performing arts, and Paxton, an ardent soccer player and baseball enthusiast.
For more information, contact McConnell at 405-574-1391 or smcconnell@usao.edu.