Neil Rubenstein brings the laughs to USAO on Feb. 11
---
February 04, 2019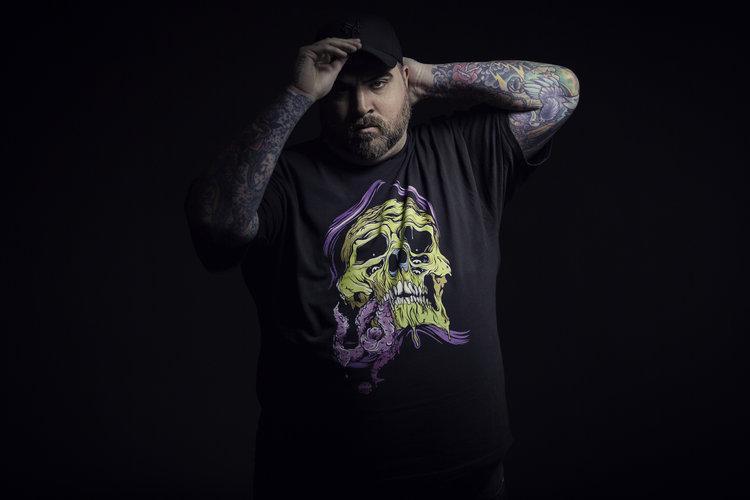 Long Island-based funny man Neil Rubenstein will headline a night of stand-up comedy at the University of Science and Arts of Oklahoma Feb. 11 at 7:30 p.m.
This event, hosted by the USAO Theatre Arts program, will be held in the Davis Hall Little Theatre as a fundraiser to support the department as well as the drama club. Tickets are $10 for the general public, $5 for USAO faculty, staff and students, and will be available at the door.
The evening's host will be USAO alumnus C.W. Bardsher, who has recently been performing comedy in Chicago. Tulsa-based comedian Dan Fritschie, part of the World Series of Comedy, will also be featured.
"We are excited to have A&E Grill's sponsorship for this fundraiser and this special opportunity for our students," said Katie Davis, professor of theatre arts and advisor of the drama club. "While on campus, Rubenstein will offer a workshop about the business of stand-up comedy, getting connected with national tours, and writing and performing standup and podcasts. USAO is currently offering a class in creating podcasts and has recently launched a creative writing minor. This kind of interdisciplinary event supports learning across campus."
Rubenstein is the host of the podcast, "In Traffic," recorded in New York City traffic, which features his "reviews," satiric observations and conversational humor, along with a wide variety of special guests. New episodes premier every Monday and are available on iTunes and at intrafficpodcast.com.