USAO receives $2.25 million Department of Education grant as a NASNTI institution
---
October 11, 2021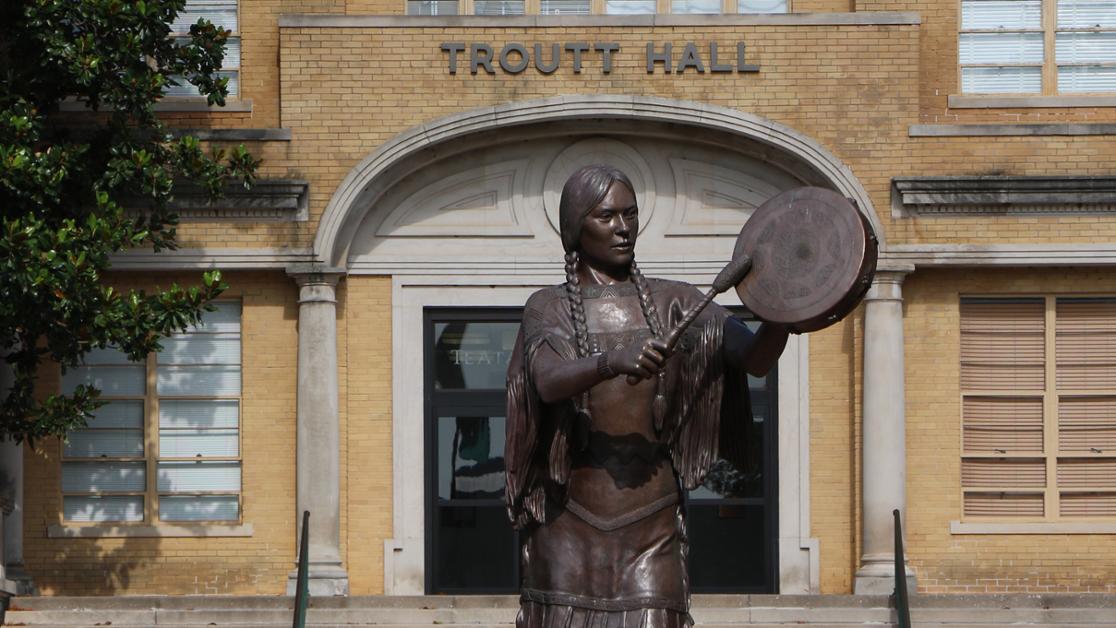 As part of the federal government's Native American-Serving Non-Tribal Institutions program, the University of Science & Arts of Oklahoma has recently received a $2.25 million grant from the U.S. Department of Education.
The five-year award will help USAO enhance their distance learning capabilities through investments in increased online and hybrid course offerings, improved student support services, and additional support and training for faculty. Educational technology upgrades to spaces for both students and faculty are among the primary activities included in this grant.
"This new grant will provide crucial funding for us to continue the work we have already been doing for the last few years," said Autumn Dalman, director of USAO' NASNTI program. "USAO' participation in the NASNTI program greatly expands the services we can offer our students and significantly increases their chance of successfully completing a bachelor's degree. It has also enhanced the range of cultural projects that the university can contribute to and benefit from."
In addition to Dalman, USAO' NASNTI team includes an administrative assistant, an instructional designer who works with faculty to design, develop and provide remote teaching and learning opportunities, and an instructional technologist who focuses on assisting both students and faculty.
In 2017, USAO received its first NASNTI grant, a $1.7 million award also over five years, that allowed for updates to technology-assisted learning such as lecture capture, recorded demonstration and student-centered active learning methods such as flipped classrooms and self-paced environments.
As part of the Title III program, the Department of Education issues NASNTI grants to assist nontribal universities whose student body includes at least 10 percent of members of federally-recognized tribal governments. The program helps in the planning, development and execution of activities that enhance the institutions' capacity to assist Native American and low-income students and improve their chances of successfully completing their college education.
For more information, contact Dalman at 405-574-1348 or adalman@usao.edu.