New study abroad program in Italy available over the summer
---
March 28, 2019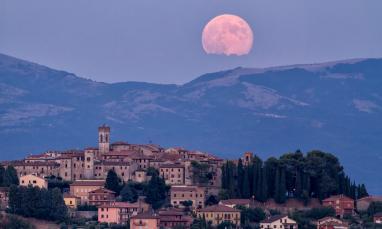 A new study abroad program in Italy is now available through our university and is open to all USAO students, as well as students from other institutions and the general public.
The program consists of multi-level, multimedia courses in visual arts, humanities and sciences at the International Center for the Arts (ICA). Each session lasts for three weeks and are offered from May through Aug. 3. Each week is equivalent to three credit hours at USAO. Faculty will include USAO's Blake Morgan and Jordan Vinyard, artist Cornel Rubino, New York Studio School's Stanley Lewis, plus visiting artists and artists in residence.
Costs are $201 per credit hour for USAO and other in-state college students. ICA fees are $1247 per week. Accommodations will include a two-person room, studio space, transportation to and from the airport on specified days, three meals per day Monday­–Thursday and two meals per day on weekends. Airfare, travel insurance, art supplies, museum admission fees and Friday meals are not included.
Registration forms and deposits are due Apr. 30 with full payment due May 15. A limited number of scholarships are available.
Located in the medieval walled village of Monte Castello di Vibio in central Italy, the International Center for the Arts has welcomed some of the most respected arts and thinkers in the world for over 25 years. Their all-inclusive study abroad programs offer comprehensive cultural immersion tours, easy access to urban centers and a safe, stress-free environment. Visit www.icaitaly.com to learn more.
For more information visit https://usao.edu/academics/usao-italy-2019 or contact Blake Morgan, associate professor of art, at 405-574-1303 or bmorgan@usao.edu.