Nijala Sun to bring award-winning, one-act, solo performance to USAO Jan. 26
---
January 11, 2023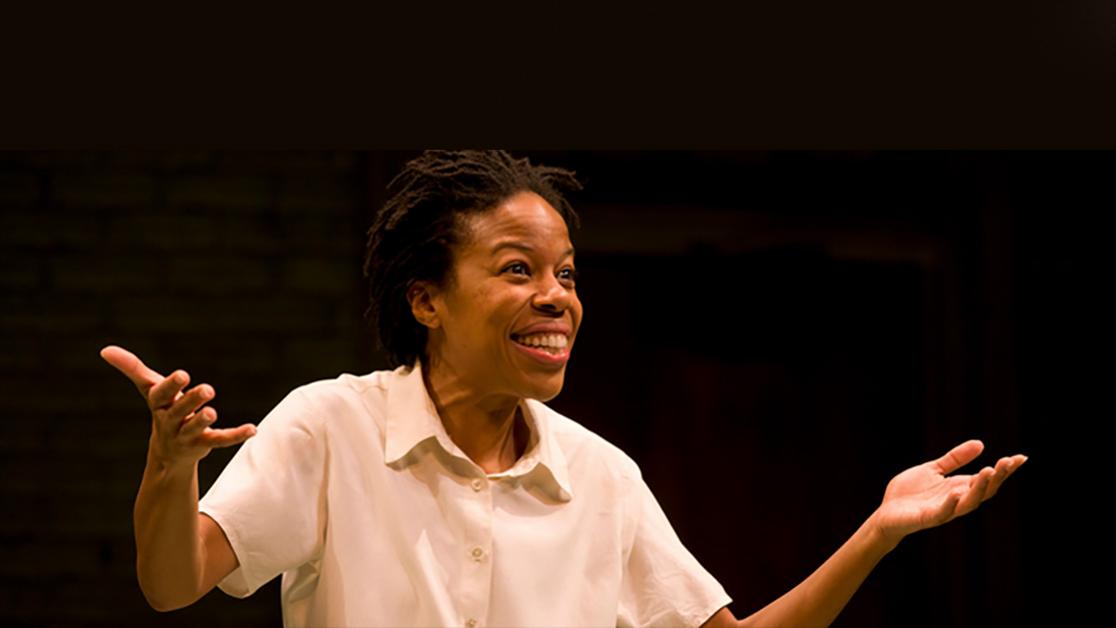 The 22nd season of the University of Science & Arts of Oklahoma's acclaimed Davis-Waldorf Performing Arts Series continues Jan. 26 when the award-winning actress and playwright Nijlala Sun will perform her script "No Child…" at 7:30 p.m. in Te Ata Memorial Auditorium.
Tickets are $20 and are available at usao.edu/dwpas. Tickets for K-12 students are free of charge, thanks to support from the Chickasha Public School Foundation. This performance is suggested for mature audiences due to the realistic, and sometimes racist or profane, language of the teen characters.
In this one-act, solo theatrical performance originally commissioned and produced by Epic Theatre Ensemble, Sun plays all 16 characters in a story based on her own spiritual experience as a teaching artist in underfunded, "high impact" inner-city schools in the Bronx. Narrated by the school's long-time janitor, "No Child…" follows the interactions between students and staff as they navigate the challenges of a struggling public education system.
"It is an exceptional honor to welcome this internationally acclaimed artist to our campus," said Katie Davis, professor of theatre arts and DWPAS executive director. "Audiences will have the chance to see this work as only Nijala Sun can present it. The artist will spend time on campus working with students from the School of Visual and Performing Arts in one-of-a-kind workshops. Some of these students read and study this play in their classes, so they cannot wait to have a chance to meet the playwright and see her perform."
Recognized for her work in film, television and stage, Sun has appeared on TV series' such as "Law & Order: SVU" and "30 Rock," films such as "The Bourne Legacy," and has authored six plays. For the creation, performance and subsequent national tour of "No Child…", Sun garnered 21 awards, including an Obie Award, Lucille Lortel Award, Theatre World Award, Helen Hayes Award and two NAACP Theatre Awards among many others.
The mission of the Davis-Waldorf Performing Arts Series is to regularly present professional performing arts events, to facilitate student attendance at these shows as an important part of a liberal arts education, to provide affordable entertainment for our college family and our community, and to lead local arts education by creating access to high-quality, relevant, culturally diverse programming that broadens the aesthetic of each audience member.
The USAO Foundation presents the Davis-Waldorf Performing Arts Series with additional support from the Oklahoma Arts Council, Chickasha Public Schools Foundation, the Culture and Recreation Committee of the University of Science & Arts of Oklahoma, and sponsors and donors from our community.
For more information and to purchase tickets, visit usao.edu/dwpas or call (405) 574-1213.