USAO names Outstanding Graduates for fall 2020
---
January 12, 2021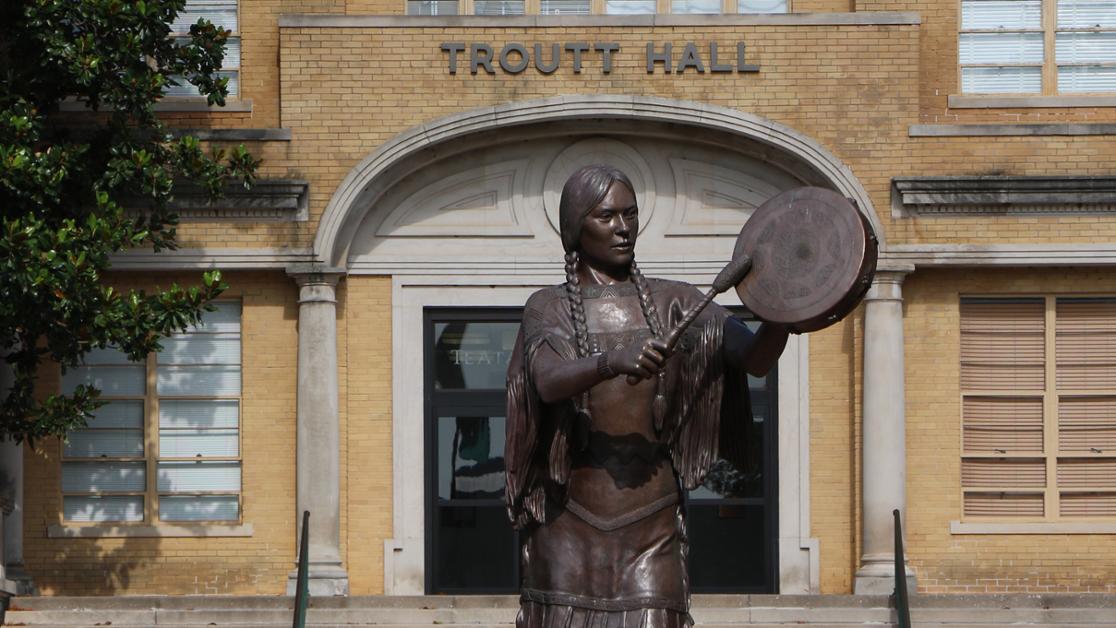 The University of Science and Arts of Oklahoma's academic divisions handed out their Outstanding Graduate Awards for the fall 2020 term.
Riley Dacus of Minco was the recipient for the Division of Arts and Humanities, while Austin Bishop of Oklahoma City and Haylie McCartney of Lindsay jointly received the award for the Division of Education and Speech-Language Pathology.
Dacus graduated with a Bachelor of Arts in communication.
"Riley has been a pleasure in every class she has taken with me," said Dr. J.C. Casey, professor of communication. "She is without doubt the best public speaker I've had in a long, long time. She is inspirational and a great storyteller. I have no doubt she will be an asset to whoever she works with in the future because she brings a curious mind to every assignment, along with enthusiasm, energy and creativity. She also is a very nice human being. Riley is one of those who will make us proud."
Bishop graduated with a Bachelor of Science in Deaf education.
"Austin was an outstanding student in the Deaf Ed program," said Dr. Matthew Reynolds, coordinator of deaf education. "Being a native user of American Sign Language and Deaf, he shared many poignant insights during class that benefited his peers on how to teach Deaf and Hard of Hearing children. The Kansas School for the Deaf snatched him to student teach and now have hired him because they saw the contributions he would make to the school and his students."
McCartney graduated with a Bachelor of Science in elementary education.
"Haylie is creative and highly committed to high standards for her own work," said Dr. Linda McElroy, professor of education. "She is always very professional, and she completed several courses beyond the program requirements in order to learn other ways to be an effective teacher. She has a calm, kind personality that will help her provide a positive learning environment for all of her future students. I'm confident she will continue to represent USAO well."
During the fall and spring commencement ceremonies, the faculty of each of USAO's four divisions picks one or two students who exemplify both the educational objectives of that particular field of study as well as the mission of the university as a whole. These criteria include a cumulative GPA over 3.5, interpersonal skills, involvement in campus and community activities, motivation and character.