USAO Seeks Piano Accompanist for Spring Musical "A Man of No Importance"
---
January 18, 2023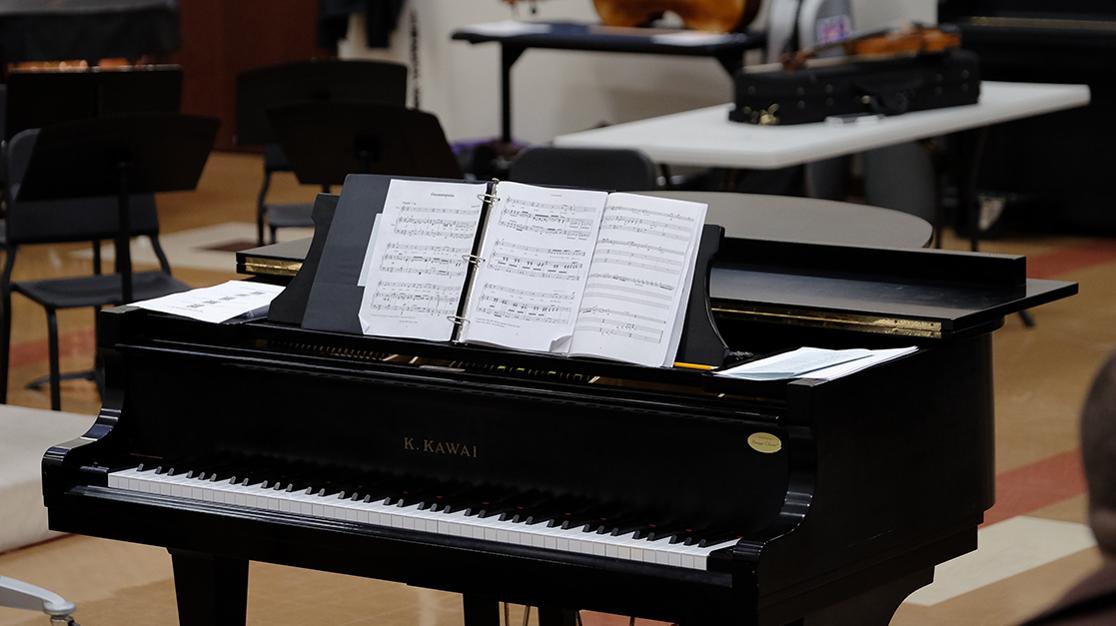 This spring, the University of Science & Arts of Oklahoma's School of Visual and Performing Arts will open the season with the award-winning musical "A Man of No Importance." The school is seeking an accomplished pianist to serve as the rehearsal accompanist and musician for the production.
"This is a wonderful opportunity for either an aspiring or seasoned musician to help bring this beautiful work of art to life," said Katie Davis, professor of theatre arts and production director. "It is not only a chance to be part of a professional musical theatre production, but it will provide both our students and the accompanist with ample time to learn from each other."
Supporting the instruction of student vocalists and actors, the pianist must be available for warm-ups, rehearsals, meetings and performances and possess advanced sightreading skills and a familiarity with acoustic and electric instruments, including synthesizer patches. The selected musician will receive a stipend from the School of Visual and Performing Arts.
Rehearsals will be held every Monday, Wednesday and Friday from 2:30-5:30 p.m. starting Jan. 23 until March 23, then daily from March 23-30 with evening and weekend times to be determined for technical and dress rehearsals. Performances will be held daily from March 31 to April 2.
To apply, submit a letter of interest with contact information and three professional references to Jordan Vinyard, dean of the School of Visual and Performing Arts, at jvinyard@usao.edu.