Legendary USAO Baseball Coach LJ Powell Passes Away
---
October 14, 2020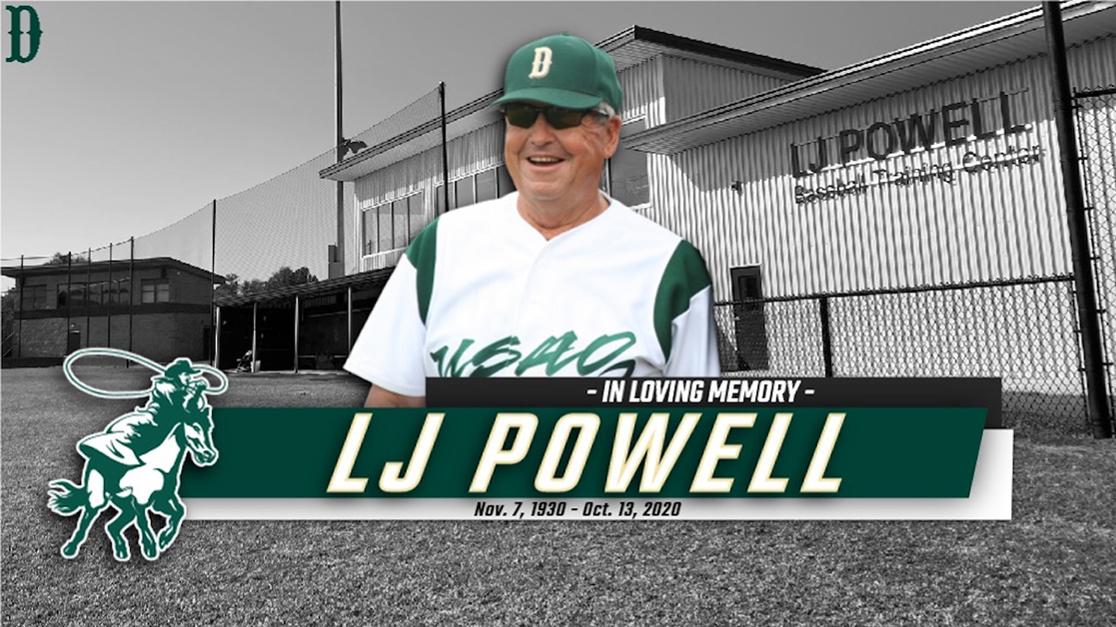 The University of Science and Arts of Oklahoma is deeply saddened to announce the passing of LJ Powell, one of the greatest coaches and contributors in the history of Drover Athletics.
"Our world has truly lost a shining star. In the many years that I knew him, Coach Powell proved himself time and again to be someone completely dedicated to shaping young minds for the better," said President John Feaver. "Though I count him among my finest friends, he was much more than that. He was the type of trusted advisor that I could always turn to for much-needed input, and his exceptional perspective never failed to broaden my understanding."
Powell was the Drovers head baseball coach for 12 years (1997-2009) and compiled a staggering 266 wins at the helm. In his final season as head coach, Powell led the Drovers to, what was at that time, the program's best season, going 37-14; produced USAO's first-ever First-Team All-SAC selection; and the team set 23 program records. Powell led the Drovers to a Red River Athletic Conference Division Title and a NAIA Regional title game appearance.
Although he might not have been the head coach for the last 11 years, Powell continued his work to build a first-class baseball program at USAO. He was a constant presence at Bill Smith Ballpark, providing advice and motivation to the next generation of Drovers. Further, Powell was integral in the fundraising efforts for the LJ Powell Baseball Training Center. Completed in spring 2020, the center was a project that he worked toward for more than 20 years.
Outside of USAO, Powell saw tremendous success as well, earning inductions in to the USAO Athletics Hall of Fame, as well as the Oklahoma Baseball Coaches Association Hall of Fame.
Prior to USAO, he coached at Anadarko High School (1954-1956), Frederick High School (1957) and Chickasha High School (1958-1996). He also had strong ties to Major League Baseball, scouting for the San Diego Padres.
For Powell though, the success of his players was more than stats in a playbook.
"The important things to me were the success that these young men had after baseball and the young ladies after softball," Powell said upon his retirement in 2009. "It's the relationships that we've developed over the years and the success of these young people as they've gone on down the road of life."
Powell passed Oct. 13 at the age of 89 and lives on through his family and former players.