PUSH Physical Theatre continues Davis-Waldorf Series with community conversation, workshop
---
September 30, 2020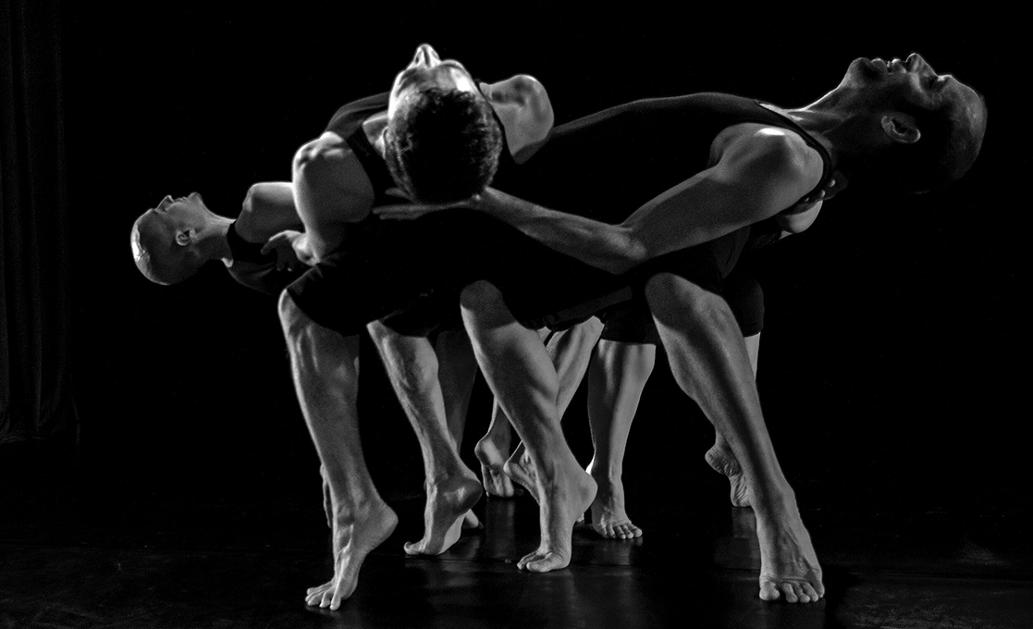 In October 2019, PUSH Physical Theatre stunned and delighted audiences with their powerful interpretation of "Dracula" as part of the 19th season of USAO's Davis-Waldorf Performing Arts Series. This internationally-known theatre company, based in Rochester, N.Y. will return, live and online, with two special events as part of the all-digital "Inter'act" DWPAS season.
On Oct. 8 at 7 p.m., artistic directors Darren and Heather Stevenson will lead a community conversation featuring an exclusive behind-the-scenes look at new pieces in development, a discussion of how their creative process has adapted during the pandemic, and a question and answer session with the audience. Many audience members wait in the lobby after the performances to meet the performers and buy mementos. However, DWPAS audience members are never offered "backstage passes." In this unique event, audience members will have a live, video conversation with the master artists and creative force of this theatre company. The event is free of charge, but attendees must subscribe to the DWPAS mailing list to gain access and register by 2 p.m. on the day of the show.
In a lunch-hour workshop beginning at noon Oct. 9, the Stevensons will coach attendees through exercises for devising and presenting physical theatre pieces that will benefit anyone desiring to become more expressive. This arts education program is also a professional development opportunity for educators in our community. Registration for the workshop is $25 per person and space is limited.
"Since the start of the pandemic, theatre companies have been looking for opportunities to work in new forms and share their art and ideas with new audiences," said Katie Davis, professor of theatre arts and DWPAS executive director. "In this virtual residency, these artists who visited our community last year are returning to share new work, discuss the changes to training and process at their company, and answer questions from the audience that they usually don't get to hear. Behind the scenes, they will be working for three days with the cast and crew of the production in process at USAO – challenging students with exercises and teaching them to make visually compelling work for live, online theatre."
PUSH Physical Theatre emerged in 2000 from the Stevensons' desire to "push" storytelling to the limits of the human body. Over the years, the Stevensons have added more performers and established the innovative, audience-centric style that defines the company. Their performances grow out of movement-based improvisations around ideas which gradually become the piece's choreography.
The USAO Foundation presents the DWPAS with additional support from the Oklahoma Arts Council, Chickasha Public School Foundation, Mid-America Arts Alliance and community and corporate partners. Its mission is to encourage attendance at high-quality performing arts events as an aspect of a liberal arts education for our students, to provide an affordable entertainment resource for our college family and our community, and to become a leader in local arts education by presenting relevant and culturally diverse programming that broadens the aesthetic of our audiences.
For more information or to subscribe, visit usao.edu/dwpas or call (405) 574-1213.