University of Science & Arts of Oklahoma Enrolls Record-Breaking Freshman Class
---
August 23, 2021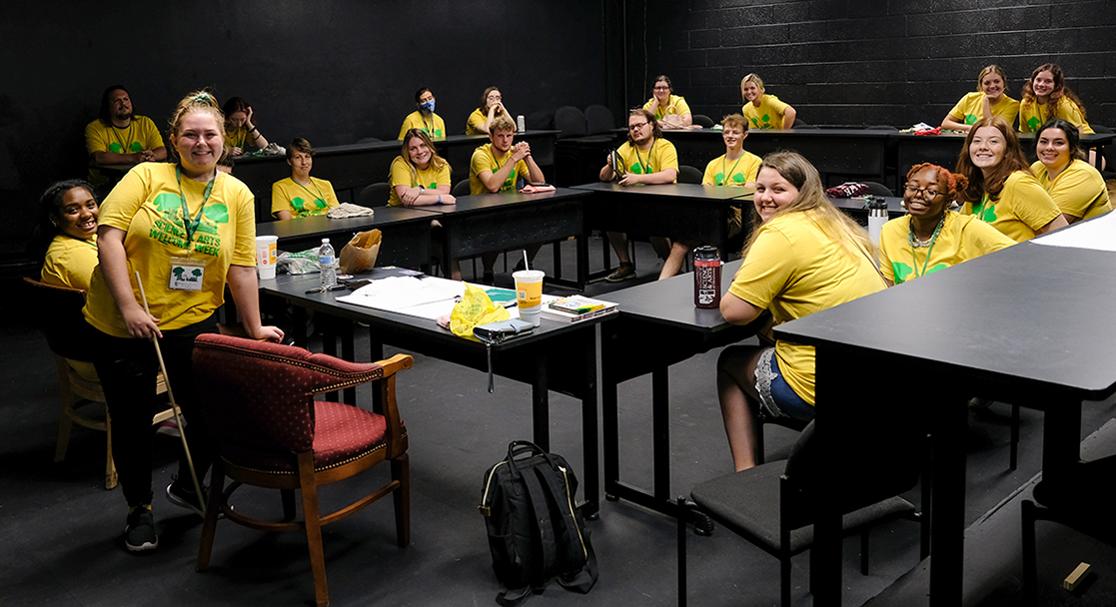 As colleges and universities across the nation continue to face unprecedented enrollment challenges associated with the COVID-19 pandemic, the University of Science & Arts of Oklahoma will welcome its largest freshman class in almost 20 years this fall.
New students at Oklahoma's only public liberal arts college represent an 81 percent increase over last year, despite USAO not being able to host normal on-campus recruitment events and activities.
Sheppard McConnell, dean of admissions and recruitment, credits the university's success to three major strategic initiatives—a new scholarship program focused on accessibility and affordability; more proactive and assertive outreach with prospective students and families; and a campuswide commitment to improving the university through strategic fundraising and more cohesive branding.
"USAO is a small and exciting university with a very unique history, and our admissions and recruitment team does an outstanding job communicating the things that make us special. We are different, in all the best ways, and the word is getting out," said McConnell. "I am excited to welcome this class of freshmen, the largest in President Feaver's tenure as leader of this special university."
USAO' small class sizes serves as a significant advantage in terms of the institution's ability to fulfill its distinctive mission and the experience that it can offer students. With an intimate and extremely close-knit campus environment, it is easier to meet students' needs, provide more individualized teaching in addition to a host of other support services, and create hands-on opportunities for original research, experiential learning and projects in communities across the region.
Over the next five years, the university aims to increase enrollment to 1,200 students as part of its strategic plan. This growth will provide important additional resources for the university while maintaining the advantages associated with its small and student-centered reputation.
For more information, contact the Admissions and Recruitment Office at (405) 574-1357 or admissions@usao.edu.