USAO Board of Regents awards professors for teaching, scholarship, service
---
April 21, 2022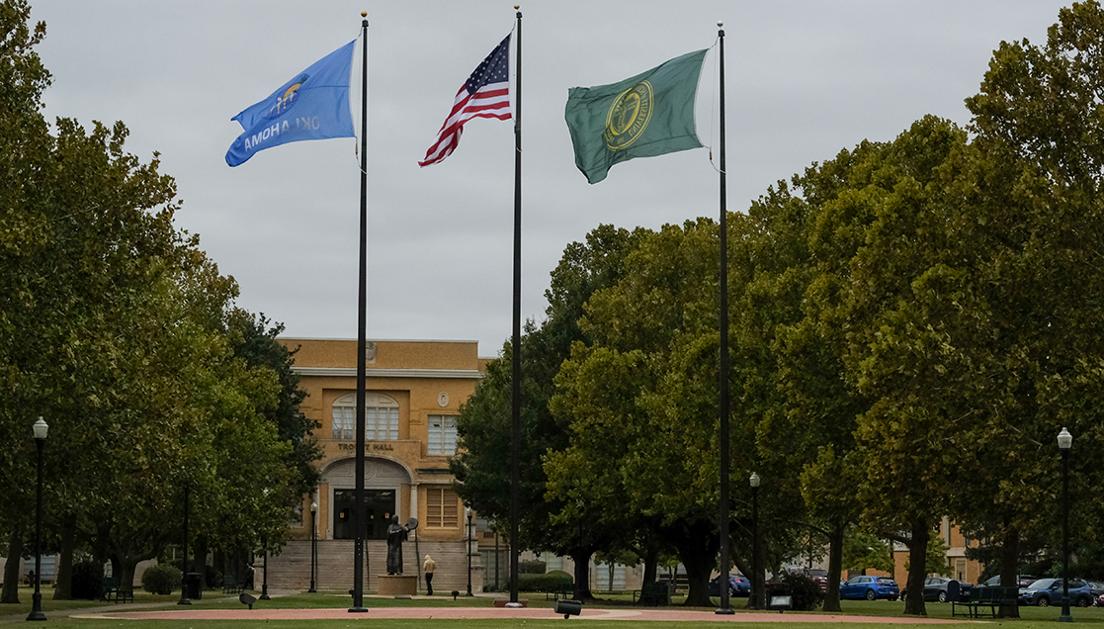 The University of Science & Arts of Oklahoma's Board of Regents recently recognized the accomplishments of three faculty members with awards for superior teaching, scholarly activity and public service.
"Each year, our Regents present these awards to show that the USAO faculty are not just world-class academics, but true servants to our community," said President John Feaver. "Having professors of this caliber truly sets this institution apart from anywhere else in the state. This group of extraordinarily astute, dedicated and caring people allows this university to continue our tradition of different, ensuring that the next generation of bright, driven young people have the kind of rigorous yet adaptable education that rivals the most prestigious universities around the world."
Dr. Christopher Garneau, associate professor of sociology, received the Superior Teaching Award for his support of students, who consistently stress his eloquence, intelligence, approachability and adaptability, especially in light of the COVID-19 pandemic. Garneau's teaching goes beyond the classroom, and his work with students in USAO' Mentored Research Program has helped them produce original research that has been presented at state and national conferences. Many of these students have pursued graduate degrees and returned to thank Garneau for his guidance.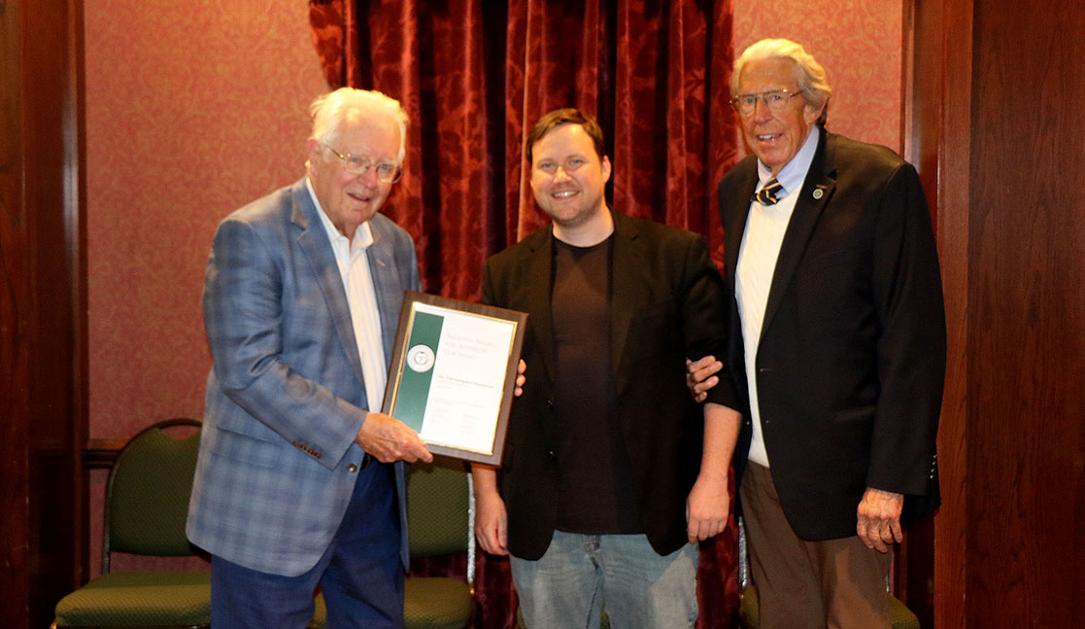 Dr. Shelley Rees, chair of interdisciplinary studies, professor of English, coordinator of language and literature and director of undergraduate research, received the Faculty Service Award for her tireless efforts in assessing, modernizing and rebranding the university's required interdisciplinary studies curriculum, among her other numerous efforts on campus. Rees has been designing a completely new experience for freshman, implementing and fundraising for the school's new e-sports team, and leading a team through a year-long institute to implement a new digital portfolio software across campus.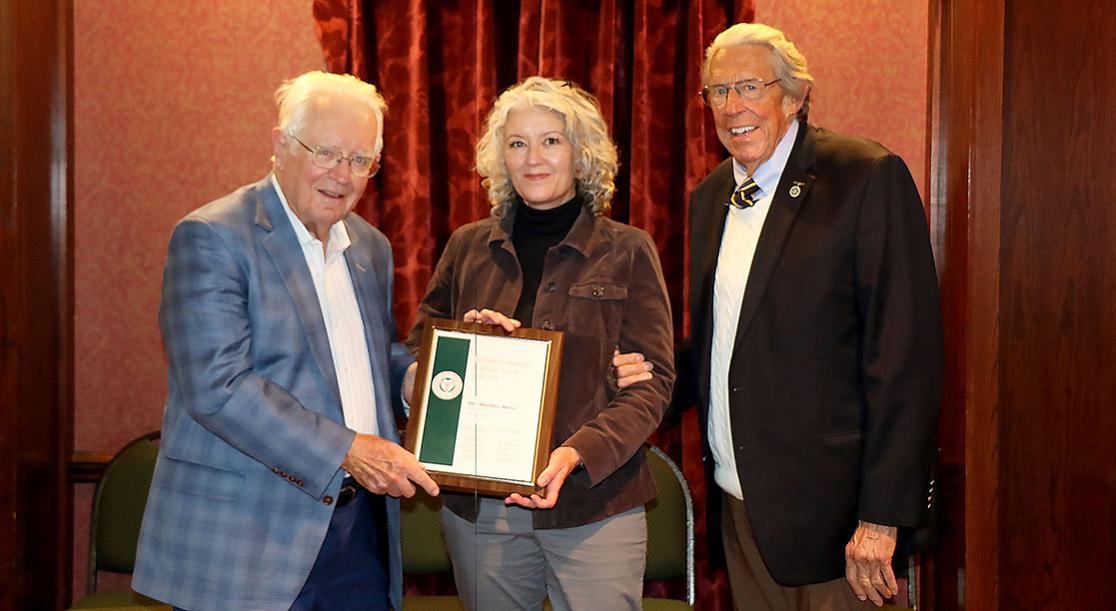 Dr. Zach Simpson, professor of philosophy and religious studies, received the Scholarly Activity Award for the completion of his second book "The Paradoxes of Modernity," which will be published by Palgrave-Macmillan in June. Drawn from his teaching experiences in the university's interdisciplinary studies curriculum and his conversations with students, the work exemplifies his strong, longstanding scholarly agenda as well as the outstanding use of a research sabbatical during spring 2020. In the past year, Simpson has also given two presentations at regional scholarly conferences.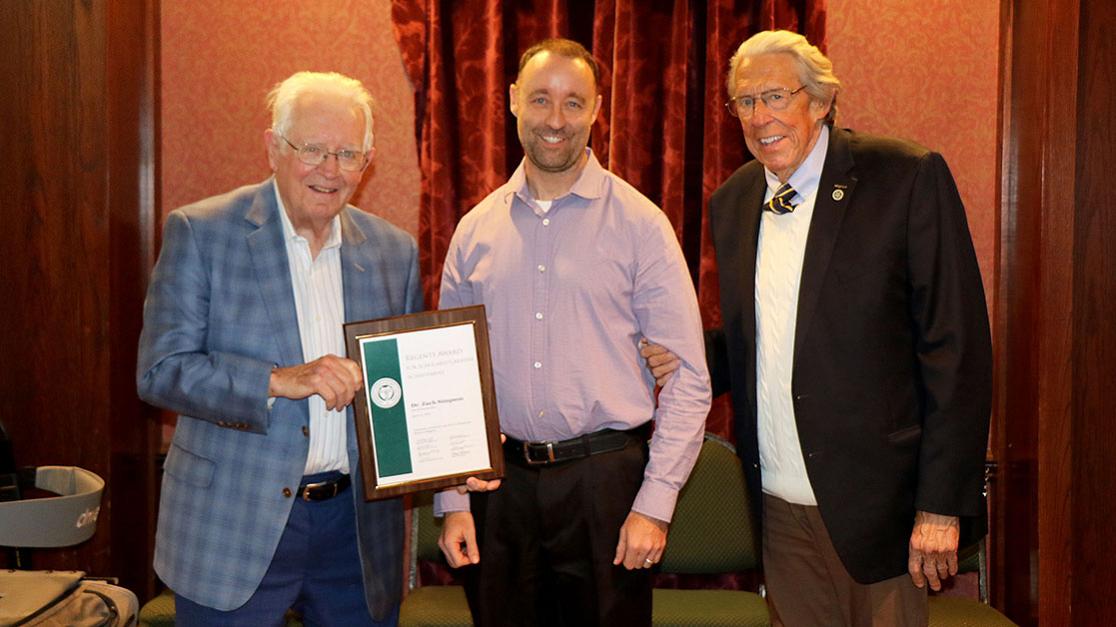 Each year, recipients are chosen by a committee on campus. For the superior teaching award, both students and faculty nominate candidates. To qualify, a candidate must be a full-time faculty member, must have been employed by USAO for at least a year, and must not have received the award in the past year.