University of Science & Arts of Oklahoma's Board of Regents names officers for upcoming year
---
June 29, 2022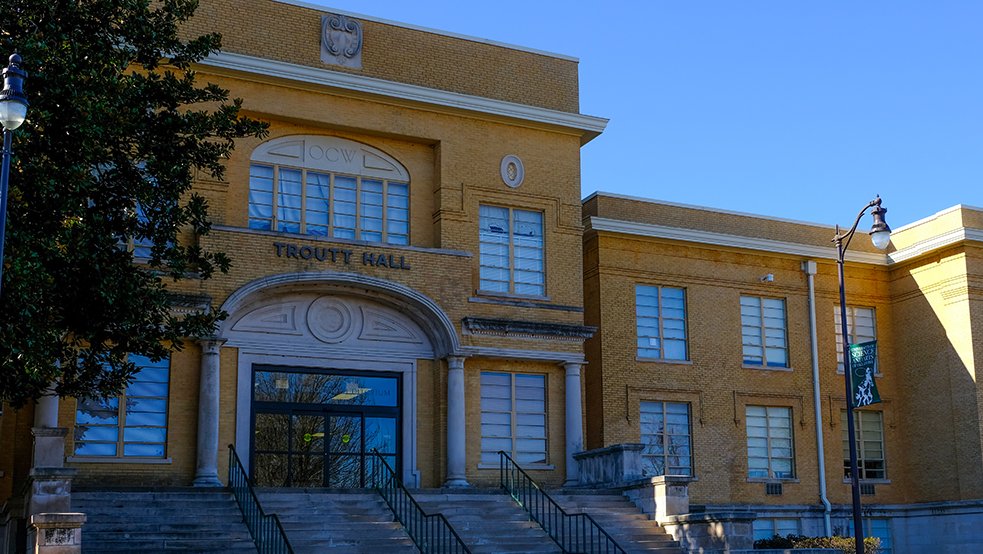 The University of Science & Arts of Oklahoma's Board of Regents, has named its officers for the 2022-23 academic year. Chickasha mayor Chris Mosley will take the position of board chair, with Cale Walker serving as vice chair and Kelly Wilkerson in the position of secretary.
"I am absolutely delighted to welcome this new slate of officers on our Board of Regents, as I know they are all well-prepared to lead this institution in the upcoming school year," said President John Feaver. "Given the constantly evolving landscape we find ourselves in today, it gives me great comfort to know that these three exceptional individuals are steering USAO' course towards a super-charged future that will set our brilliant students up for success no matter what field of study they pursue."
A local insurance executive and the current mayor of Chickasha, Mosley has served on the USAO Board of Regents since 2012. A native of the community, he graduated from Chickasha High School in 1983 and earned a bachelor's degree in accounting from Oklahoma Christian University in 1987. A certified insurance counselor and vice president of the Mosley Agency, he served on the Chickasha City Council from 2005-09 before being elected mayor.
Appointed to the Board of Regents in 2019, Walker earned his bachelor's degree in agriculture leadership from Oklahoma State University and went on to work as a legislative assistant for the Oklahoma House of Representatives. He then served as a field representative for U.S. Senator Jim Inhofe before becoming a financial advisor with Edward Jones in 2014.
A former public school educator who retired after 32 years of service, Wilkerson joined the USAO Board of Regents in 2020. She earned her bachelor's degree from Southwestern Oklahoma State University and her master's from Tarleton State University. Since 2017, Wilkerson has owned and operated Chicken Express franchises in Chickasha, Duncan and Lawton.
The Oklahoma State Legislature created USAO' seven-member Board of Regents to govern the institution as it carries out its distinct mission as the only public liberal arts institution within Oklahoma's higher education system. The governor appoints each member to overlapping seven-year terms with the advice and consent of the Oklahoma Senate.