RENFROE TAKES THE HELM FOR USAO WOMEN'S GOLF
---
July 14, 2020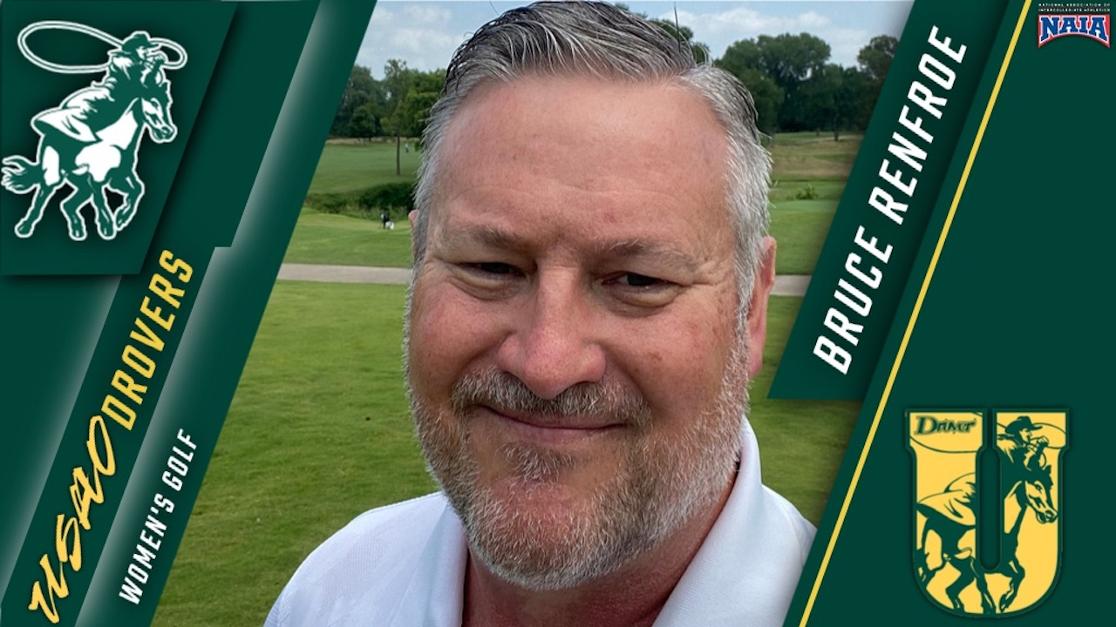 Bruce Renfroe is excited to join the coaching staff at the University of Science and Arts of Oklahoma as the new head coach of the Drover Women's Golf team.
Renfroe grew up in the north suburbs of Chicago and attended Adlai Stevenson High School. He earned a bachelor's degree in history from Illinois State University in 1984 and a master's in educational technology from the University of Oklahoma in 1995. He has been the boy's golf coach at Norman High School since 2002 and has also coached the girls team since 2014. Currently, he is in his 34th year teaching high school social studies. Renfroe is an avid student of golf coaching and is constantly seeking to become a more knowledgeable golf coach.
Bruce has been married to Karen Baker-Renfroe since 1986, and they have two adult children Jack and Ally. Karen is the associate vice president of advancement at the University of Oklahoma. Jack, a physical therapist, is married and lives in New York City, while Ally is engaged and works as a licensed professional counselor in Atlanta, Georgia.
"I am very excited to join the #DroverNation and cannot wait to build a championship program here. This university is poised for greatness and I am happy to be part of the team working on that progress. I feel my extensive high school experience will suit me well as I move to college coaching," said Renfroe.