Ryan & Ryan to Bring Rousing Musical Mix to Science & Arts Alumni Chapel Nov. 3
---
October 24, 2022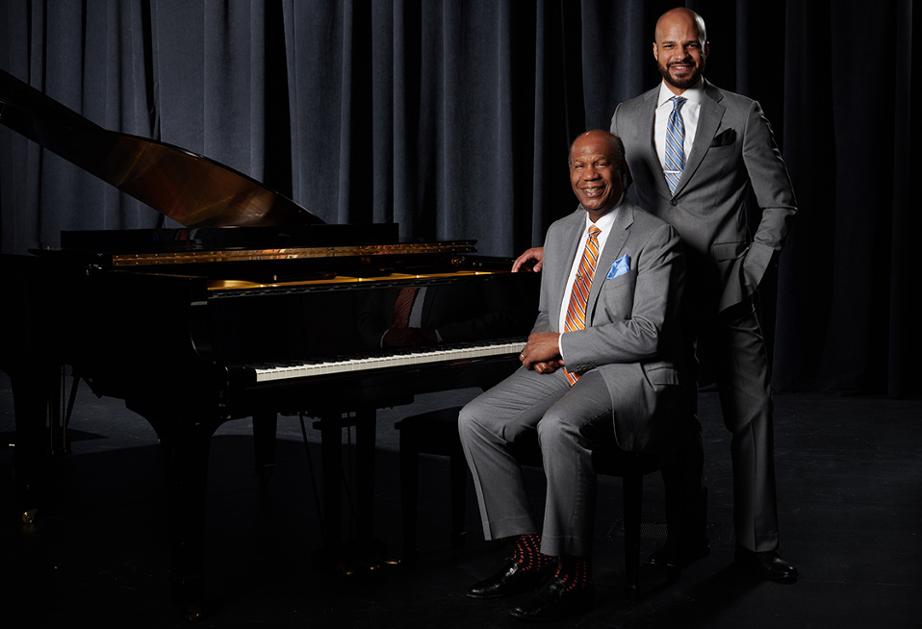 The 22nd season of the University of Science & Arts of Oklahoma's acclaimed Davis-Waldorf Performing Arts Series continues Nov. 3 with the dynamic father and son piano duo Ryan & Ryan at 7:30 p.m. in the Alumni Chapel.
Tickets are $20 and are available at usao.edu/dwpas. Tickets for K-12 students are free of charge, thanks to support from community sponsors.
Last seen during the 13th DWPAS season, the pair will present "Kickin' the Clouds Away" featuring a rousing mix of music ranging from ragtime to jazz and funk. Donald and Barron Ryan's inventiveness, infectiousness and phenomenal skill make for an irresistibly engaging performance that will jump-start the Alumni Homecoming weekend celebration on campus.
"Seating for this concert will be limited, so we strongly suggest that audience members purchase tickets in advance. Many in our community will remember the excellent performance by these artists on their last visit and know this is the perfect chance to share this family-friendly experience," said Katie Davis, professor of theatre arts and DWPAS executive director. "While the purchase of a season ticket no longer provides a discount, season tickets are still available, which guarantee seating at this event and the two performances next spring."
Originally from Trinidad and Tobago, Donald Ryan came to the United States to study music, earning degrees from Oral Roberts University and the University of Tulsa. He is known for his mastery of diverse styles and is a member of the Oklahoma Jazz Hall of Fame. His son Barron has appeared on stage since the age of four and has won numerous piano prizes since, including at the Oklahoma Israel Exchange Young Artists Competition in 2011.
The mission of the Davis-Waldorf Performing Arts Series is to regularly present professional performing arts events, to facilitate student attendance at these shows as an important part of a liberal arts education, to provide affordable entertainment for our college family and our community, and to lead local arts education by creating access to high-quality, relevant, culturally diverse programming that broadens the aesthetic of each audience member.
The Science & Arts Foundation presents the Davis-Waldorf Performing Arts Series with additional support from the Oklahoma Arts Council, Chickasha Public Schools Foundation, the Culture and Recreation Committee of the University of Science & Arts of Oklahoma, and sponsors and donors from our community.
For more information and to purchase tickets, visit usao.edu/dwpas or call (405) 574-1213.