Sarah Stagg joins the USAO family as Associate Director of Alumni and Development
---
July 08, 2019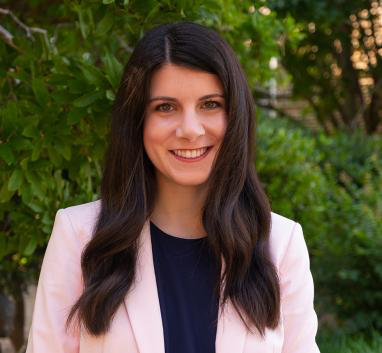 The University of Science and Arts of Oklahoma recently named Sarah Stagg as associate director of development and alumni development.
After earning her bachelor's in communication in 2017, Stagg received a master's in higher education administration from the University of Oklahoma earlier this year. An active part of campus life, she served as a graduate assistant in the Student Life Office, as an intern for Donor Engagement Services, and as a graduate assistant for the Alumni Association.
"Sarah has a tremendous track record of success and we are so excited to welcome her to our team," said JP Audas, director of development. "She will bring enthusiasm, kindness and a high level of professionalism to our organization from day one."
As associate director, Stagg will support both the university's development office and the USAO Alumni Association. Working closely with both offices, she will serve as the point of contact for all development events and help to execute annual fund solicitations.
"It will be a huge help to have another person involved in the variety of things that we do here," said Misti McClellan, director of alumni development. "I have no doubt that Sarah is exactly the right person for the job."
The USAO Advancement Office comprises the alumni development, development, and communications and marketing offices. It serves as the institution's primary fundraising body as well as its main conduit of information to the public