University of Science & Arts of Oklahoma to Welcome Seasons of Swing Jazz Quintet Sept. 16
---
September 08, 2022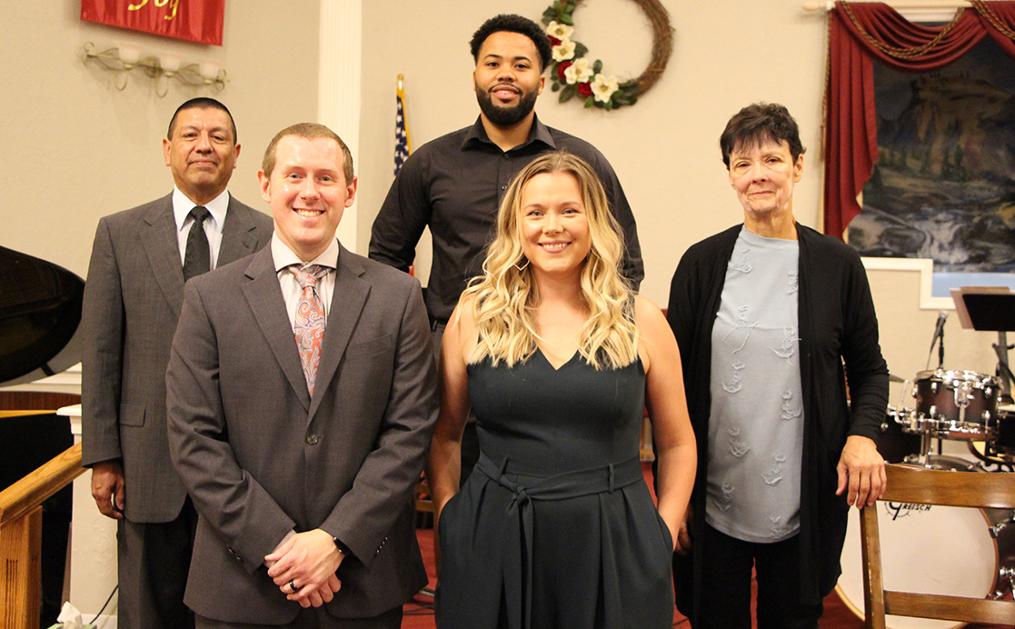 On Sept. 16 in the Stevens Alumni Chapel, the University of Science & Arts of Oklahoma will welcome the Seasons of Swing Jazz Quintet for a recital which will begin at 7:30 p.m. and is free and open to the public.
Consisting of some of southwest Oklahoma's finest musicians, the quintet features Dr. J.D. Little on tenor and soprano saxophones, flute and alto flute, and clarinet, alongside Josie French on vocals, Peter Macias on piano, K. Kay Alsobrook on bass, and William Magee on drums. They will perform a variety of well-known jazz numbers, including works by Cole Porter and Duke Ellington, as well as an arrangement of The Beatles' "In My Life."
"This concert is a great collaboration between USAO and Cameron University to bring an exciting musical experience to our campus and surrounding community," said Dr. Kate Sekula, associate professor of music and department coordinator. "Prior to the recital, the quintet will offer a masterclass on jazz improvision from 5-6:30 p.m., which will provide our current students with first-hand experience working with this distinctly American musical genre."
An assistant professor of music at Cameron University, Little arranged all of the music for the quintet's performance. In addition to directing the Cameron University Jazz Ensemble and playing lead alto sax in the Lawton Jazz Orchestra, he teaches applied lessons in flute, clarinet and saxophone as well as courses in music theory and ear training.
For more information, contact Sekula at 405-574-1288 or ksekula@usao.edu.