Student Spotlight: Allison Murray
---
November 10, 2020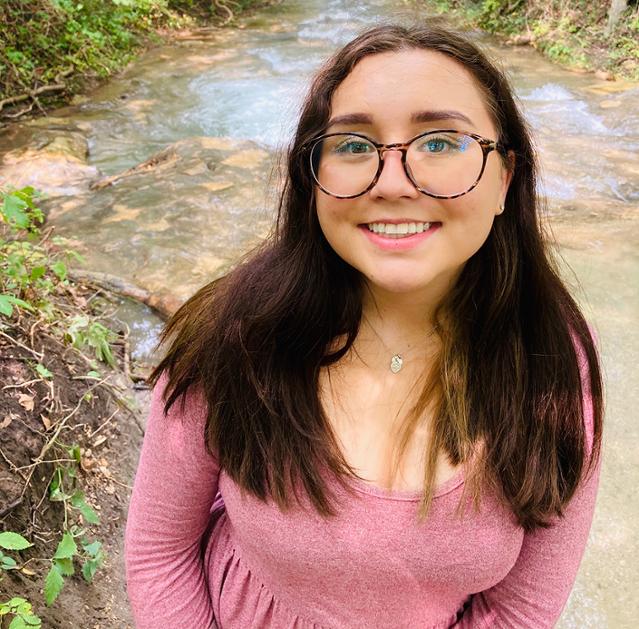 Immediately falling in love with the University of Science and Arts of Oklahoma's close-knit community, sophomore Allison Murray knew this university is where she belonged. The highly-reputed education program was just an added bonus.
"I think that smaller class sizes allow me to have a better understanding of the material that is being taught and allows me to create a better relationship with my professors," said Murray.
Murry first heard about the university through a program at Moore-Norman Technology Center. Her teacher encouraged her to come to Chickasha for a tour of campus, and before long, Murray was planning her transfer. With the highly-esteemed education program, she knew USAO would set her on the path to fulfilling her dream of becoming a teacher.
"I chose education so I would be able to have an impact on a child's life," said Murray. "I only have high hopes of leading a fulfilling life and being a positive influence on children."
A huge bonus for Murray was the opportunity to receive real-world clinical experience without ever leaving campus. With USAO's Child Development Center located in the same building as her education classes, Murray can spend time with the center's three- and four-year-old students in between her other classes.
From participating in new student orientation as a new arrival to having almost completed her first semester at the university, Murray encourages other USAO students to get involved in any way they can. While this semester has posed many challenges for her—including a stint in quarantine—nothing can compare to some of the friendships Murray has already made in her short time here. She plans to expand her horizons even further in the upcoming semesters by joining more clubs.