Student Spotlight: Fernando Castillo
---
November 09, 2021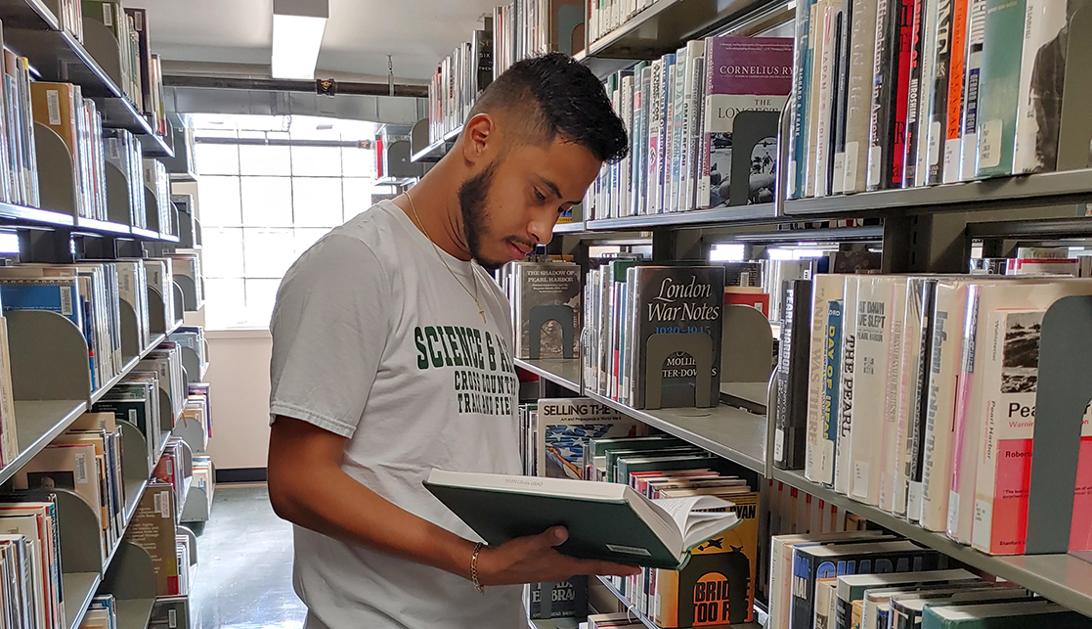 Fernando Javier Gonzalez Castillo is a train of success that shows no sign of slowing. The University of Science & Arts of Oklahoma has a great many students who are highly motivated and aspirational, but Castillo is an especially fine example.
Castillo has lived in Oklahoma since immigrating from Mexico at four years old. Growing up knowing both American and Mexican cultures prepared him for the true melting pot that is USAO.
Castillo found himself in need of a new college when the school he was attending, St. Gregory's University, closed. When inquiring about transferring to USAO, Castillo was immediately struck by how all the faculty and staff were invested in him. Castillo felt that he was not just a number but an important element of something.
"You are a part of the university, the family," he said. "You will have people from outside your department cheering you on. Science and Arts simply cares."
After finishing his bachelor's degree in business, Castillo soon realized his passion lies with helping people through the government, which led him to study public policy. Being a part of the Deferred Action for Childhood Arrivals, or DACA, program, Castillo believes he can help other immigrants adapt to U.S. culture and give them proper representation as they try to better their lives.
Castillo's experience at USAO has been positively impacted due to great mentors and friends. The first person he met was Vice President for University Advancement Sid Hudson, who helped push Castillo to be a better student and athlete through tough conversations, reminding him the sacrifices will be worth it in the end. Hudson is also one of the reasons Castillo became interested in USAO' public policy program, recommending he try a political science class.
USAO prides itself on being a school that cares for its students, and Castillo's experience has led him to be full of Drover pride as a part of the growing community.
"The classes are very small, so you get those one-on-one connections with professors," said Castillo. "They are very compassionate, and not even just for my athletic events—they are very compassionate for life events. Sometimes you need a day off and they are very understanding about that."
Castillo is active on campus, involved in organizations inlcuding Young Democrats, United Hispanic Council, This College Takes Care of Me Task Force and the Baptist Collegiate Ministry. They have helped get him out of his comfort zone and learn responsibility first-hand. He also supports Drover Athletics teams both to cheer on his peers but also to get a break from studying.
A relatively new program, Castillo has also been a member of the track and field team. He is now an assistant coach due to his exceptional work as a student-athlete.
After graduation, Castillo plans to go to law school at the University of Oklahoma and use his experiences and his knowledge to help others. After schooling is done, he hopes to join a local law firm and get to work.