Student Spotlight – Hannah Dudleson
---
December 12, 2022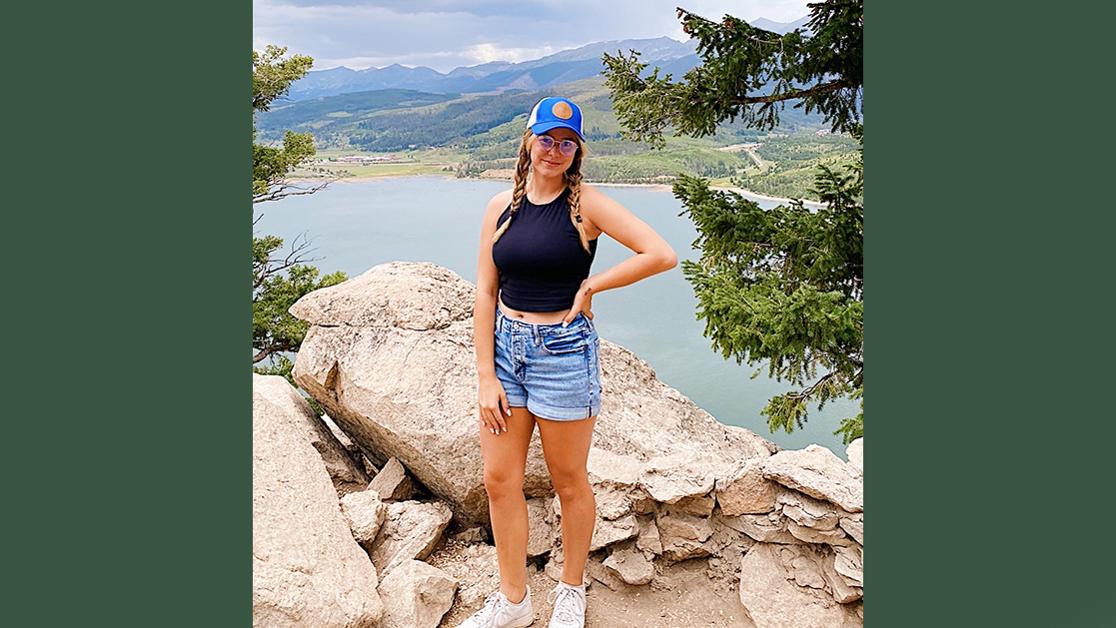 Edmond native Hannah Dudleson first heard about the University of Science & Arts of Oklahoma during the summer after her junior year of high school. While discussing the many options for college, her mother mentioned the institution, and, after some quick research, Dudleson was immediately attracted to its size and liberal arts model.
"I was homeschooled, so the idea of a smaller school really appealed to me," she said. "But my scholarship offer was the thing that really drew me in. The idea of no college debt was too good to pass up!"
An English education major with a minor in creative writing, Dudleson is set to graduate in the spring of 2025. She chose this course of study because she has always loved reading and writing. Wanting to share that love with others, she plans to teach high school English after completing her bachelor's degree and would like to eventually pursue a Master of Fine Arts in creative writing or even a doctorate.
"The end goal is to become a college professor for writing and creative writing," she said.
Dudleson's USAO experience so far has already put her well on her way towards successfully completing these goals, and she feels the campus' small size fosters real connections between students and faculty that not only make learning enjoyable, but helps students apply their classroom lessons in the real world.
"I know I can go talk to my professors about my grades, the subject material and even if I just need to vent," she said. "That is a really special connection that bigger universities could not ever offer because of the size of the student body."
The interdisciplinary nature of the education at USAO has forced Dudleson to learn how to manage a variety of competing priorities, including her coursework, her work life and her friendships and family. Though she admits to getting distracted easily when it is time to study, Dudleson has maintained a 4.0 GPA for the past three semesters while also being an active member of campus life as a tour guide for the Admissions Office and a writing tutor in the Student Success Center. She is also a member of Sigma Tau Delta, the national English honor society.
"I love being plugged into so many parts of campus because I get to meet people from several different majors and make connections that will help me in the future," she said.
Again and again, Dudleson mentioned the USAO faculty's approachability and eagerness to help students as something that truly sets this university apart from the rest of the crowd.
"There's no other university where you can just walk into your professor's office, ask for help and immediately receive it."