Student Spotlight: Kalep Glandon
---
March 07, 2023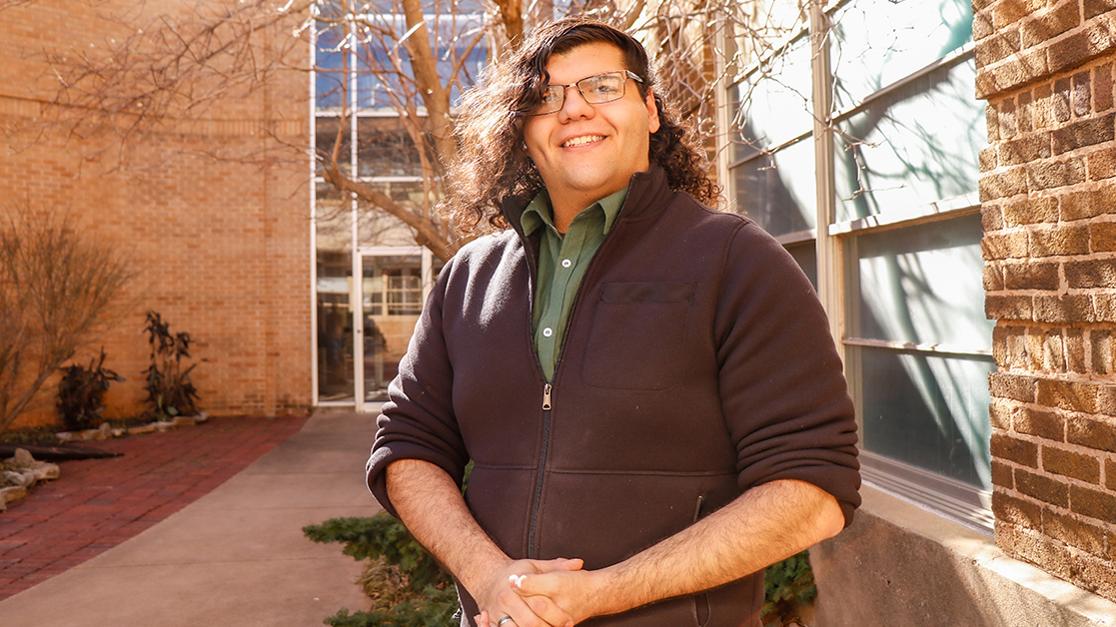 Grandfield native Kalep Glandon first discovered the University of Science & Arts of Oklahoma when his sister toured the campus in 2016. After looking through other options and hearing her talk about the school's required interdisciplinary studies core curriculum, he decided that Science & Arts would provide the kind of college education he wanted.
Now in his final year, Glandon is set to earn a bachelor's degree in business administration with minors in English and philosophy, and he plans to work towards becoming a certified public accountant after graduation. Although he is quick to note that the many skills and talents he has unlocked during his time at Science & Arts will allow him to fully express himself no matter what he is doing for work. The university's small size and emphasis on curiosity has helped encourage this personal development.
"Many things stand out here at Science & Arts, first the tight-knit nature of the classes, professors and students alike," said Glandon. "There is a community of students and faculty here that aren't conventional and to be a part of that has been wonderful. Science & Arts has offered not only that experience, but a program that interweaves many studies together that do not just center on your major but can, and often do, enhance it."
The atmosphere of openness and inclusion on campus has provided Glandon with many avenues to express himself, not only academically, but amongst his peers and the wider community. His time at Science & Arts has nurtured his confidence, allowing him to be himself even when that might go against the norm, but also to give back to the college and the community in very rewarding ways. The many extracurricular opportunities for student involvement have also played an important role in this growth.
"I am and have been involved with many organizations, namely the Student Government Association, Student Activities Board, Music Appreciation Club, the Dungeons & Dragons Club and so on," said Glandon. "Student outreach and leadership, something I was once roped into, has greatly helped me step out of my old comfort zone, improved my communication and, more importantly, shown me my limits and where I can take them."
When thinking of the faculty and staff at Science & Arts, Glandon is hesitant to list the people who have made the biggest impact on him, as there are simply so many. It is not only the support and understanding Glandon finds in his professors, but the close friendships he has forged with his peers as well as the familial atmosphere all over campus that has led to his successes so far as a student.
"I have had the privilege of having so many wonderful people help me on my journey as a student (and beyond) that to relegate any of these names to a few sentences without mentioning another would be a disservice to all of them," he said. "They have all helped me in so many ways, from academia and timeliness, to leadership and outreach, and to being a better friend. I heavily value having been able to be mentored by each and every one of them."