Student Spotlight: Hannah Price
---
March 10, 2021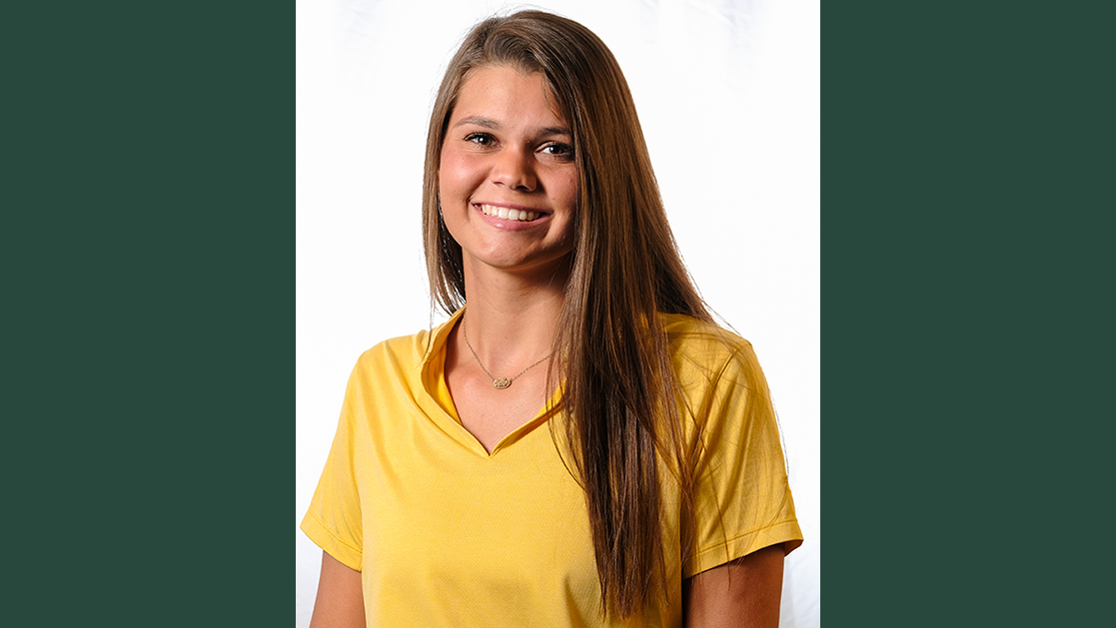 While searching for a college where she could play golf, Hannah Price found out that the University of Science and Arts of Oklahoma was starting a team, and has never since looked back. The idea of being part of the very first team, along with the school's reputation for outstanding academics, made USAO a top-tier choice in her mind.
"The professors know you by name and there is always a familiar face on campus," said Price. "There is a sense of community that not a lot of other colleges offer. It feels like a family."
Having chosen to pursue a bachelor's in business and seeing how all the different aspects of running a firm come together has been one of the most eye-opening things for Price. USAO's distinctive interdisciplinary core curriculum has complemented her major courses, as well as helped her understand the complex interactions that lead to the success or failure of a business.
"Taking classes like accounting and finance are just as important as human resource management and group dynamics. Business isn't just about the numbers, it's about the people and I love that," she said.
USAO's family-like feel has helped Price feel right at home, and she has already forged close bonds with the other athletes on the Drover golf team. Price credits Head Coach Bruce Renfroe, her teammates and other friends with shaping her growth as a well-educated young woman.
"Going to practice and competing in tournaments with my teammates is not only a piece of my routine, but also a huge part of my college career," said Price. "I learn so much from the people I am surrounded by day after day, and it has helped build my character into what it is now."
Since starting classes at USAO, Price has had a crash course self-discipline. Being a business major, athlete and part-time employee can make it difficult to find the drive to do homework at the end of a long day. But Price has found that the tutoring sessions offered at USAO's acclaimed Student Success Center, as well as independent study groups with friends, have made it easier to stay on top of her work.
"I think being disciplined will help me in the future because it helps build a routine for success," said Price. "I have been blessed with an amazing golf coach who gives a structured practice to ensure discipline and improvement. He is my biggest mentor at USAO. He encourages me and believes I can do things that sometimes I do not believe I can do. His mindset is unbelievable, and I am just inspired by his whole attitude about life."
Having come to USAO as a transfer student after her freshman year, Price found herself instantly welcomed into the Drover family, and she knows that she has found something truly special in this place.
"USAO will make you feel welcome, no matter who you are. I have met some of the coolest people here, and I am forever thankful for my experience. I recommend USAO to anyone and everyone."