Student Spotlight: Delaney Medcalf
---
November 04, 2022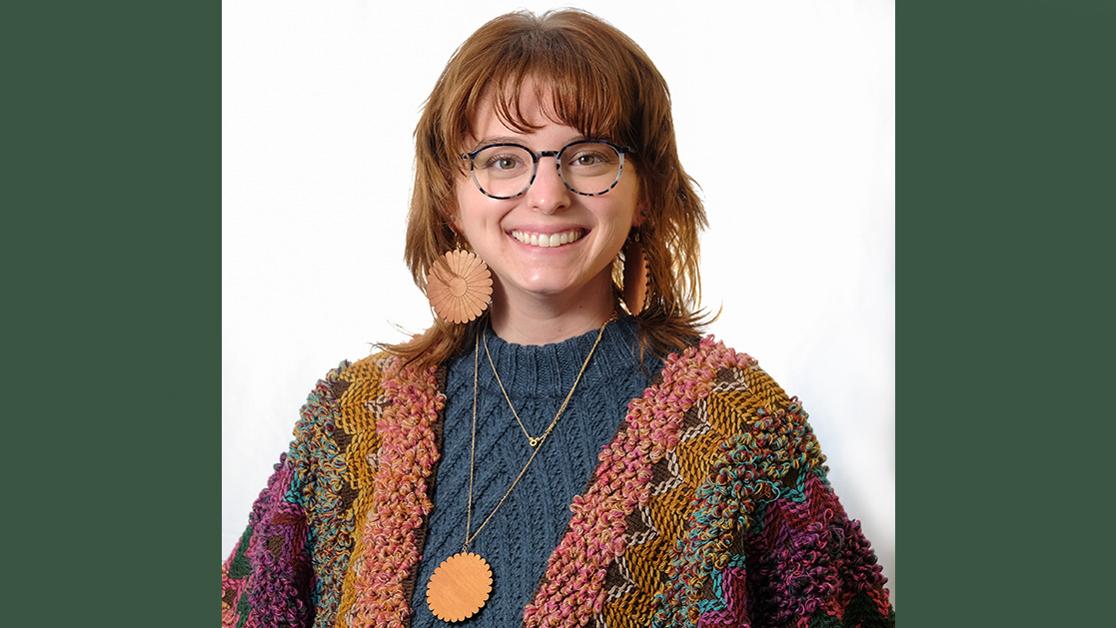 Originally from Springer, Okla., Delaney Medcalf first heard about the University of Science & Arts of Oklahoma through the institution's annual Scholastic Meet, one of the three events making up the celebrated Spring Triad, which brings high schoolers from across the state to compete in a wide variety of tests of academic knowledge. This experience led Medcalf to fall in love with the campus, its small class sizes and welcoming faculty and staff.
"USAO stands out because all my professors I have had here know me by name and remember me even after I have finished their courses, which is something that most other schools do not have," said Medcalf. "This university has provided me with the tools to be able to critically think and allowed me to become a well-rounded person so I can become a productive member of society upon graduation."
Medcalf chose to major in biology because she loves learning about science, and especially about how the world around us works. She plans to attend medical school after graduating next year with the goal of becoming an emergency medicine doctor. Eventually, she would like to also complete a Ph.D in biomedical research.
The education Medcalf has received at USAO has put her well on the path of success in reaching these future goals. The university's distinctive interdisciplinary curriculum has helped her develop critical thinking skills that have dramatically impacted her views of society and the wider world, including the importance of diversity and inclusivity.
"It has helped me figure out what I stand for and who I am as a person. These skills will help me succeed in my future endeavors by making me an asset to my future employers because I have the skills now to critically analyze and reason my way through a situation," she said. "I have also learned how to self-advocate for myself in a college setting which is another great skill I will carry with me once I go out into the real world."
Outside of the classroom, Medcalf stays busy on campus serving as the co-chair of the Droverstock committee for the Student Activities Board and co-president of the Environmental Club, and works as a tutor in the Student Success Center. She credits these activities with helping her improve her networking abilities, leading to lasting friendships with people who share her passions and interests and making the transition to college life that much smoother.
After graduation, Medcalf plans to be an active part of the USAO Alumni Association, as well as keeping in touch with the professors who have mentored her throughout her undergraduate experience.
"I am just beyond blessed to have chosen to come here. From the moment I took the college tour, I was sold. I can't imagine receiving my bachelor's degree from any other university because I have become such a better and more rounded individual thanks to USAO," said Medcalf. "This place feels like a home away from home and you walk into your classes and around campus knowing you are not just a number to the university, you matter here."