Student Spotlight: Cassidy Sturgeon
---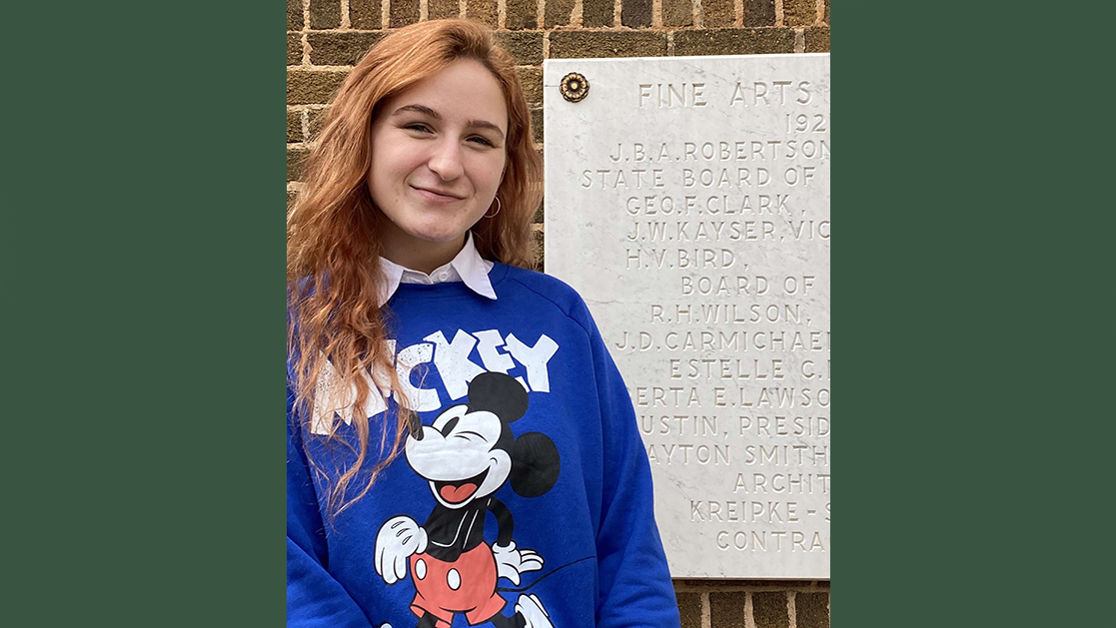 Coweta native and music major Cassidy Sturgeon first heard about the University of Science & Arts of Oklahoma from a staff member at her high school whose daughter was pursuing a degree in education at USAO at the time. After Sturgeon researched the school a bit online, she thought it looked like a promising choice for her own college career, however, after visiting campus for an audition and tour, she knew this was the place for her.
While the campus' small size, friendly people and intimate atmosphere made an immediate impression on her, Sturgeon also found that the university's distinctive liberal arts curriculum really appealed to her.
"The interdisciplinary studies courses are great, and, as a whole, the school pushes you to earn a quality education and think differently," she said. "I believe I have grown in confidence, leadership and my ability to express myself through my classes and participation in clubs and organizations. This development will greatly help me in my future career."
Sturgeon is studying music with an emphasis in education because she hopes to teach elementary school music or band after graduating USAO. She names Dr. Kate Sekula, associate professor of music and department coordinator, as her biggest mentor on campus and someone who was "always friendly and trying to help" throughout her time as a student.
"I am passionate about making music and being able to share that joy and understanding with others," she said. "Music is in everything and is so important to young minds."
Set to graduate this fall, Sturgeon has grown a great deal during her time at USAO, both as a musician and as a young adult. Still, she is not complacent in her achievements and is already preparing herself to be a lifetime learner.
"Although I have made progress in my confidence and leadership, I still have room to improve. I would also like to improve my ability in music performance. I plan to do this by continuing my work in those subjects and just putting myself out there," said Sturgeon. "After graduating, I plan on continuing to participate in clubs, organizations and events on campus, and I will always support the Drovers!"
Beyond her academic success, Sturgeon has also been heavily involved in a number of student organizations, which she credits for helping her become a more well-rounded person outside of the classroom. She currently serves as president of the Student Activities Board and is that group's representative to the Student Government Association. She is also the president of the Music Appreciation Club, a member of the Concert Choir and Concert Band, and a member of the President's Leadership Council, USAO' most prestigious internal scholarship.
"USAO offers such a great opportunity for students to have a good education and a place to grow and think differently," said Sturgeon. "Being a Drover has been amazing and I wouldn't trade this experience for anything!"