Spring 2019 Bachelor of Fine Arts candidates prepare for final exhibition
---
March 26, 2019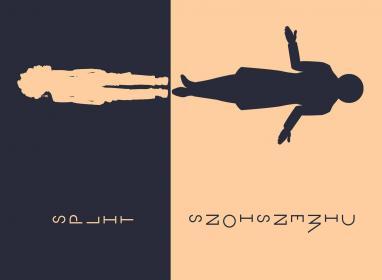 Two art students from the University of Science and Arts of Oklahoma are preparing for their final exhibition before graduation, "Split Dimensions." An opening reception, which is free and open to the public, will be held on Saturday, March 30 at 7 p.m. in the 3rd Floor Gallery in Davis Hall.
The spring 2019 candidates for a Bachelor of Fine Arts degree are Allisa Austin of Lawton and Bradyn Timmons of Duncan.
Austin was born in Oklahoma City, but graduated from Lawton High School. In her time at USAO, Austin was a dedicated member of the Art Club, Ebony Alliance, The Writer's Syndicate, and served as an editor of The Accent, a campus publication showcasing student academic work.
Focusing primarily on watercolor portraits, Austin's art features clean, flowing lines and Romantic color schemes that "hint at each character's personality and story." She paints her subjects "close to the picture frame, creating an intimacy between the character and the viewer." Her dreamlike works depict both the mundane and the fantastic coupled with unrefined backgrounds to heighten their idyllic atmosphere. Austin plans to move to Salem, Mass., after graduation and design adult coloring books.
Timmons graduated from Duncan High School and decided to pursue a BFA at USAO to improve his artistic skills, focusing on graphic design and illustration. A fraternity member, he has enjoyed balancing work and college life and meeting people who will become lifelong friends.
Timmons' work "is kind of all over the place. Some of it seems darker in tone with a fantasy-like background, while others are more laidback with no specific story behind them." He also notes that he has "a habit of creating art to help get some…emotions out, whether good or bad." While he works mostly in digital formats, Timmons credits USAO with teaching him proper technique in multiple artistic media. After graduation he hopes to find work as a graphic designer or video game illustrator.