USAO's spring 2021 commencement ceremony to honor students in-person, outdoors
---
March 30, 2021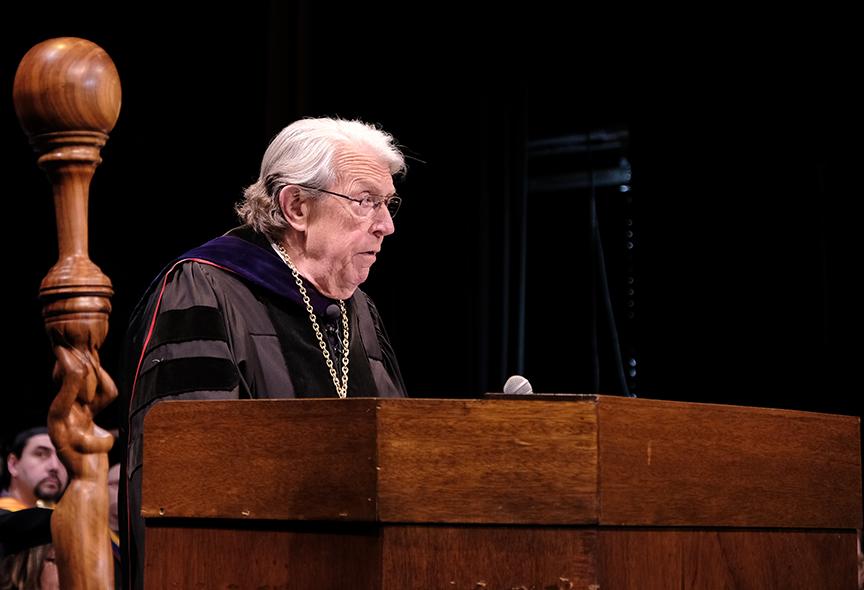 Although the COVID-19 pandemic has disrupted graduation festivities at the University of Science and Arts of Oklahoma for two semesters, the spring commencement ceremony will mark a major return to normalcy, with graduates from April 2020 to April 2021 invited to attend an in-person, outdoor event April 24 at 11 a.m. on the USAO Oval, the campus' central green space.
"It makes me enormously happy to resume our commencement activities in-person this semester, and particularly to invite all of the students whose final term in college was so cruelly disrupted by the pandemic" said President John Feaver. "Every student who walks across that stage has worked so hard to get to where they are today, and being able to congratulate them as they receive their bachelor's degree has always been one of my greatest joys at the president of this institution."
Graduates, faculty, staff and guests will be required to wear masks for the entirety of the ceremony. Each graduate will be limited to four tickets with their guests arranged in socially-distanced pods. Guests without tickets will be allowed to stand beyond the seating area as long as they remain socially-distanced. The ceremony will also be livestreamed for any individuals who cannot make it in person.
With COVID-19 quickly spreading across the globe last spring, USAO administrators made the difficult decision to shift the close-knit campus to a completely digital format, including that term's graduation. While faculty, staff and students have done a remarkable job at mitigating the worst effects of this deadly disease, everyone at USAO is equally eager to get back to the intimate, home-like atmosphere that so many see as one of the university's greatest assets. As the nation's vaccination program continues to pick up speed, USAO is preparing for a full return to in-person learning next fall.
For more information and to view the livestream on April 24, visit usao.edu/commencement.