Student Spotlight: Chris Wise
---
September 11, 2019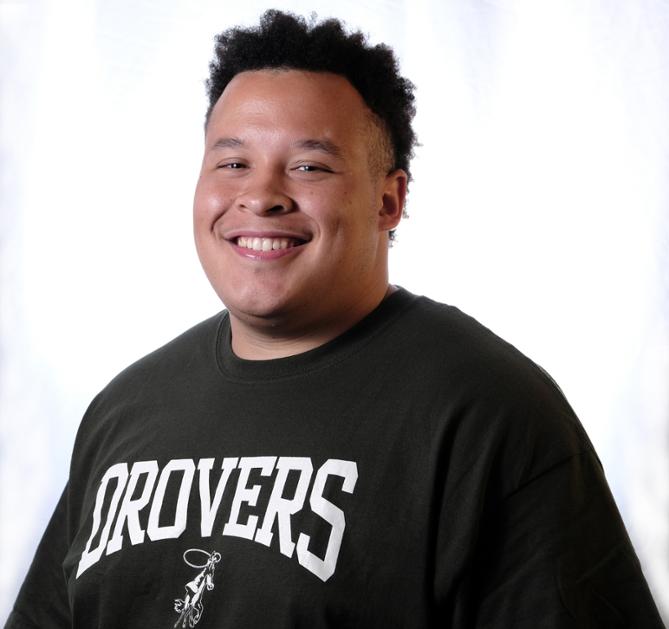 When Chris Wise first transferred to USAO after a semester at Missouri Western State University, he arrived shy and reserved. Two years later, he has made himself into an active, integral and well-liked member of both the campus Baptist Campus Ministries chapter and the university track and field team.
"Now I feel like I'm friends with the majority of people on campus and I love it," said Wise.
A physical education major from Oklahoma City, USAO attracted Wise with its small size and renowned academic programs. He also sees his introduction to USAO as a key moment in the development of his ability to lead and support his peers. He has felt the benefits of the school's close-knit environment firsthand. Mentors like track and field Coach Sid Hudson and BCM leader Andrew Scott have encouraged Wise to venture out of his comfort zone and help others do the same.
When he chose USAO, Chris anticipated that these close relationships as one of the major advantages of the small-school environment.
"There's no way to fall through the cracks here," said Wise. "People here really care for you and want to see you succeed."
Now an upperclassman, Wise tries to instill some of this same motivation, care and support in his track and field teammates and eventually turn these experiences into a rewarding career in physical therapy. In both cases, he sees striving for self-improvement to be of peak importance.
"You have to focus on how you're going to make yourself better each day, and the results will follow," said Wise. "Real champions look for ways to be better than the person they were yesterday."
Chris is a phenomenal example of how driven, students can create their own path and feel at home at USAO, using their enthusiasm to inspire and lead others. He hopes to return to Chickasha after graduation to help coach the USAO track and field program that helped him to become who he is today.