Student Spotlight: Wendell Hixson
---
March 09, 2022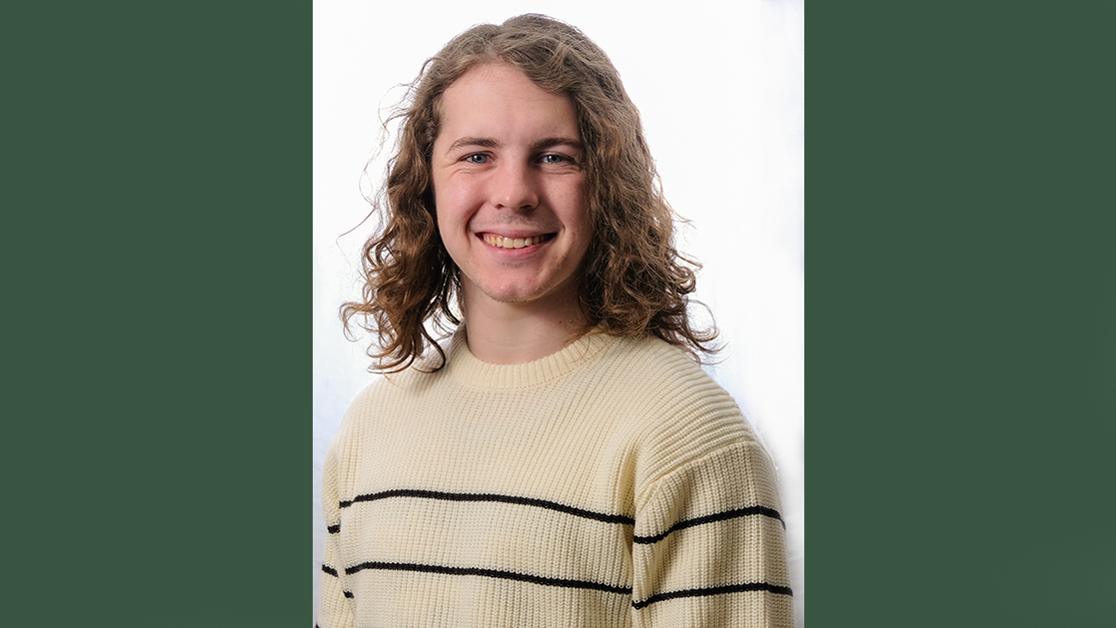 Yukon native Wendell Hixson came to know about the University of Science & Arts of Oklahoma through his high school friendship with the child of one of the institution's professors. He decided USAO was the right fit for him after looking into schools that could specifically satisfy his "curiosity for multiple subjects."
In high school, Hixson enjoyed mathematics, chemistry and people, so he came to USAO with the intention of majoring in psychology; however, after taking Writing I and II with Dr. Ben Wetherbee, assistant professor of interdisciplinary studies and English, he changed his mind. In his sophomore year, Hixson switched his major to English with a psychology minor.
"I found myself falling in love with literature and composition," said Hixson. "I fell deeply in love with the written word and language, and I immediately knew that perhaps I had just never given myself the chance to enjoy writing in high school."
Through his three years at USAO, Hixson stayed actively involved in campus life serving as the parliamentarian for the Student Government Association; chief justice of the SGA Supreme Court; secretary for Psi Chi, the national psychology honor society; and is the current president of Sigma Tau Delta, the national English honor society. He is also a recipient of the President's Leadership Council scholarship and takes hockey lessons in his personal time.
"Not only do these organizations keep my mind active and teach me the value of multitasking and responsibility, but they also keep me physically active and largely involved on and off campus," said Hixson.
USAO is well-known for its small class sizes and the close working relationships between students and faculty. The intimate campus atmosphere is part of what made Hixson fall in love with the university.
"I actually feel like a student here rather than another face in a crowd of tuition payers at some giant university," said Hixson. "The professors will actually take time to speak with me, and I feel like I'm exploring multiple subjects in-depth with professors outside my major."
Hixson names Wetherbee as the professor who has guided him the most. Through his curriculum and mentorship, Wetherbee has "encouraged and lauded" him throughout his college career and has helped Hixson become more himself.
"He helped me develop my passions and hone my skills, and even gladly assisted me in my current pursuit of a graduate degree," said Hixson.
Hixson recommends USAO, and more specifically its required interdisciplinary studies curriculum, because of how students' knowledge is encouraged to develop beyond the scope of their major.
"I have expanded my understanding of the world, of cultures, of peoples and of myself," he said. "My education here has shown me a world beyond what I was previously aware of." Citing a few examples of how the IDS curriculum has impacted him, Hixson continued, "I've seen the artistic nature of mathematics. I've seen the analytical nature of literature. I've seen the grandeur in biology. And I've seen the evolution of artwork."