Student Spotlight: Katelynn Bowden
---
March 10, 2020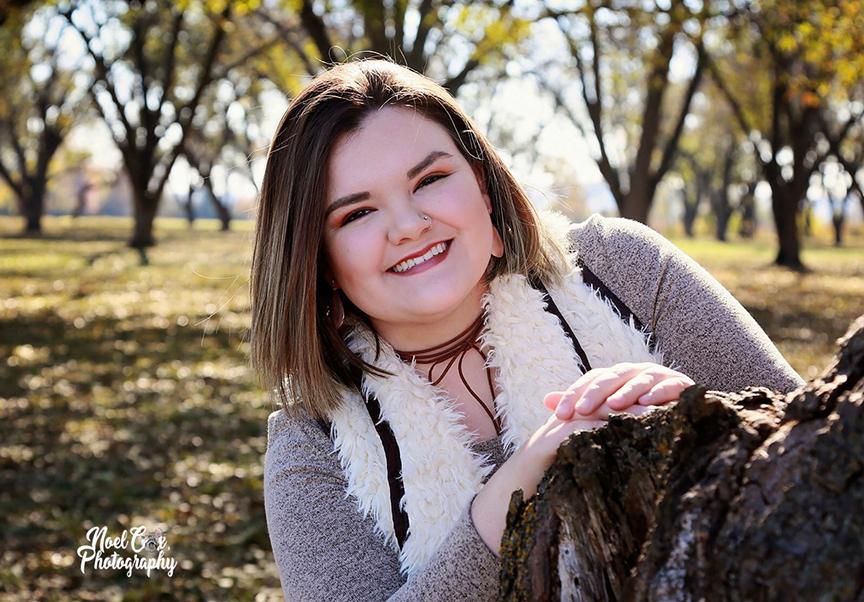 Freshman Katelynn Bowden first heard about USAO through a letter in her mailbox. Not long after, she was calling the campus to set up a tour.
Coming from Fort Gibson, Oklahoma, she knew what it was like to live in a small town, which is a part of the reason why she chose the university.
"What stands out to me at USAO is how personal it is," said Bowden. "The class sizes are perfect for me. I love being able to have one-on-one conversations with professors and know the people around me on a personal level. USAO can offer that one-on-one time you need with professors that you won't get at a big school."
Bowden is studying political science and plans to pursue a law degree before going on to run for public office someday.
"I personally want to improve on participating in our democracy. I plan to achieve this by taking on the opportunities and challenges Dr. Karjala gives to her political science students," said Bowden.
The transition from high school to college can be difficult, bringing many growing pains for students. Bowden says that attending USAO has helped her grow as a person in many ways, including becoming friends with people who were outside of her normal groups, participating more in voting, being active in elections and expanding her knowledge on many different subjects through USAO's required IDS core curriculum.
"This growth has proven to me that I can make friends and be comfortable in any setting thrown at me, which is a valuable skill in everyday life. The IDS curriculum also helps you to gain a little bit of knowledge about many different topics which is also a valuable skill to have," said Bowden.
As a student, Bowden recommends USAO to everyone who has a passion for learning and who wants to improve on themselves and the world around them.
"The class sizes are perfect if you're somebody who needs one-on-one time to learn. There are always athletics going on to go watch and cheer on. Everyone is very open-minded and kind. And lastly it just feels like home away from home for me."