Student Spotlight: Cindy Perez
---
July 14, 2021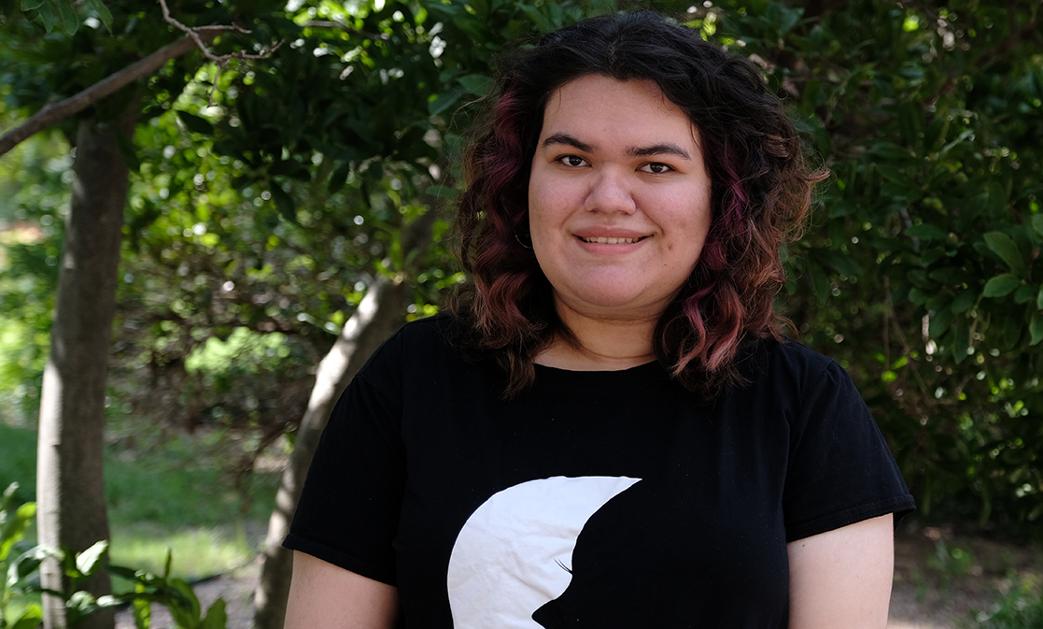 Senior psychology major Cindy Perez has close ties to the University of Science and Arts of Oklahoma: the Moore native's mother graduated from the school, also majoring in psychology.
"Every now and then she would bring my sisters and me to class with her and I fell in love with the atmosphere of the campus and the people I got to meet there," said Perez.
Enjoying the study of human nature, Perez chose to follow in her mother's footsteps in pursuing a degree in psychology and plans to become a laboratory assistant in either the private sector or in a government agency after graduating this fall. She credits the small class sizes at USAO with setting her undergraduate experience apart from that available at other universities.
"I like how I am not just another name on a roster, but that my professors know my name," she said. "I am able to form a relationship with everyone where I am able to ask for help and voice any concerns I may have about the course. Not only are the classes smaller, but the people you meet here are wonderful and over time they start to feel like a family away from family. Everyone here is friendly and willing to help when needed."
USAO's small classes also force students to be an engaged part of their courses instead of just passively absorbing the material, and the personal relationships with faculty ensure that they find opportunities to leverage their strengths as well as improving upon their weaknesses.
"I have learned to step out of my comfort zone, and this has helped me not only academically but socially as well," said Perez. "I have started to speak up more and challenge myself to grow thanks to the help of my roommates and the friends I have made during my time here."
Outside of the classroom, Perez serves as a member of the National Student Speech Language and Hearing Association. She notes that her work with the NSSLHA has helped her connect more deeply with her classmates as well as making new friends from outside her major.
While every college student faces hurdles in the path to earning their degree, a recent issue Perez had illustrates how the close relationships formed at USAO can help smooth out that road. Dr. Misty Steele, assistant professor psychology and Title III director, stepped up to help Perez find her way.
"I had had trouble in my classes and had a fear that I would not be able to graduate on time. When I reached out, Dr. Steele was very prompt and reassuring that we would find a solution," said Perez. "It's not only this—there are many more times I can think of where she has extended a helping hand. She was one of the first faculty I met on campus and has been my biggest mentor here."
Though she only has a few months left until graduation, Perez still hopes to attend Drover athletic events and the various art exhibitions that USAO holds each year. She looks back on her undergraduate experience fondly and encourages others to look into this university, its distinctive atmosphere and its long tradition of different.
"I'm glad I chose USAO when deciding where to attend college," she said. "The friendships I have gained and memories I have made have helped me grow as a person and will follow me everywhere after I have graduated."