Student Spotlight: Aubrey Ruttman
---
May 09, 2022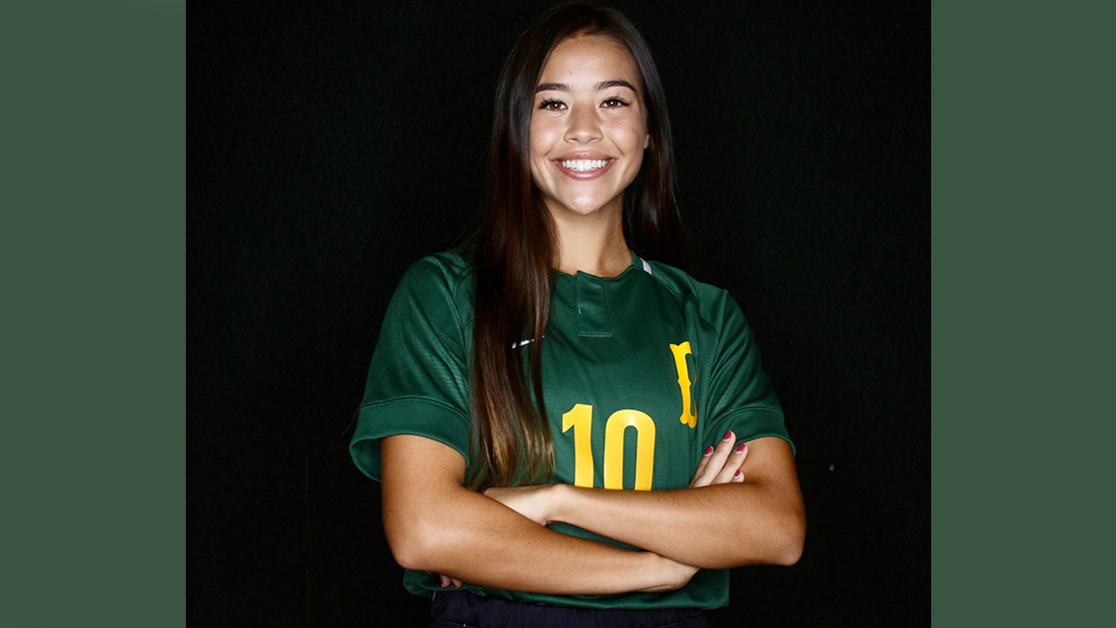 Aubrey Ruttman has attended soccer camps at the University of Science & Arts of Oklahoma since she was 11 years old, so when it came time for her to pick a college, becoming a Drover was an easy choice.
"I decided to attend USAO because it felt like home after spending so much time and having so many great memories on campus," she said.
Part of what drew her to the school is the level of diversity on campus and in the Drover soccer program. Ruttman met people from many different cultural backgrounds and countries during her time as a student, a unique and exciting experience for a curious young person.
Ruttman says that since she has always been interested in life and the things surrounding it, she decided to pursue a biology major with the intention of attending physician assistant school after earning her bachelor's degree. Though she still has a few classes to finish over the summer, she recently walked across the stage during the spring 2022 commencement ceremony. She attributes her success at USAO to the small class sizes and how personable the professors are.
"USAO offers a high level of education on a small campus which is one of the things that I love the most. Due to smaller class sizes, my professors and I have been able to have great academic relationships that I would not have at other universities," said Ruttman.
Her biggest mentors while at USAO have been Dr. Jason Shaw, associate professor of biology, and Dr. Jeannette Loutsch, professor of biology. Ruttman says that from freshman to senior year, both professors have always been there to help her academically, offer advice or just lend a sympathetic ear.
Ruttman also enjoys how friendly everyone is at the university, noting that being able to recognize faces around campus and in her classes has also contributed to her success as a student.
Throughout all four years of college, Ruttman has played on the women's soccer team and shone brightly amongst her fellow Drovers. Being a part of a team has helped her develop relationships and a sense of responsibility that she hopes will stay with her long after graduation. It has also taught her how to be more open-minded in the face of individual differences, and she hopes to continue learning about others and relating to them in her future profession.
"Meeting and getting to know people from such diverse backgrounds has broadened my understanding of the people and places that make up the world we live in," said Ruttman.
Though her time as an undergraduate may be coming to an end, Ruttman plans on staying involved on campus even after graduation through various opportunities in the biology department as well as the athletic programs.
"I hope to have time to volunteer in the various camps that these departments lead throughout the year," she said.