Student Spotlight: Parker Stoddard
---
August 03, 2022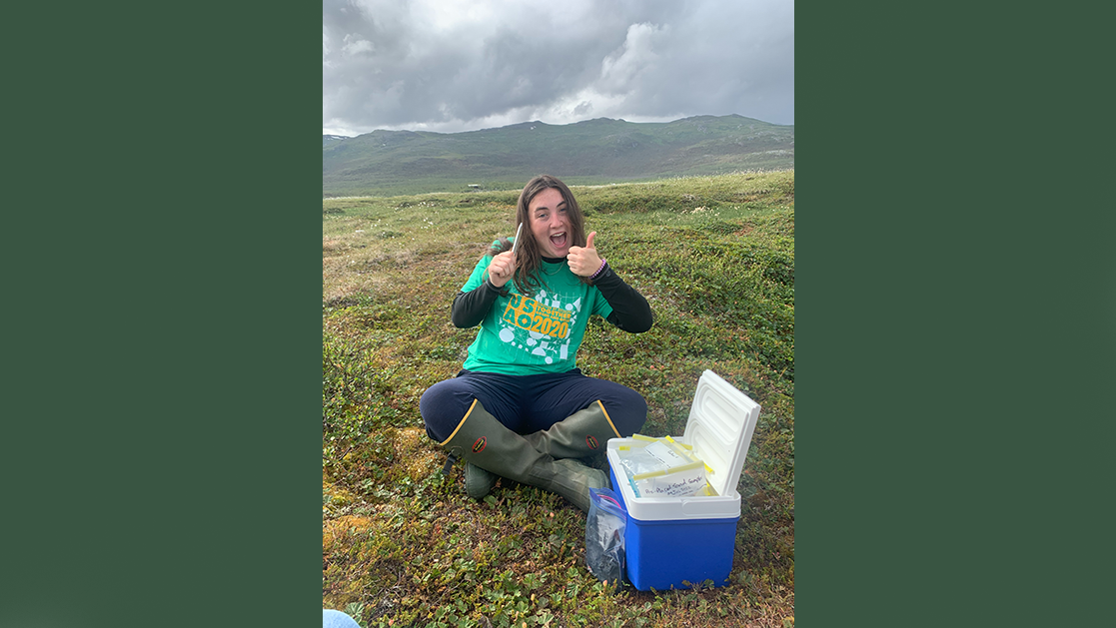 As an Oklahoma native, Parker Stoddard knew she wanted to attend college in her home state. Thanks to her mother she found the University of Science & Arts of Oklahoma, toured campus and quickly fell in love with the small size and intimate atmosphere. Her time studying here has only reinforced her initial impression of campus.
"This university allows students to have a great professional relationship with faculty and staff! I know that I have a lot of help and support at USAO. I also have made lots of great friends here because of how small the campus is," she said. "The size allows you to meet amazing people, and I love walking around campus during the fall. I think that getting an education here is extremely beneficial because it is a liberal arts college."
Stoddard is currently a double major in biology and environmental science, but the road that led her to this line of study was a long and unexpected one.
"I started as a high school science teacher," Stoddard said. "Then I changed my mind to biology and forensic science. I still wasn't sure if that was what I wanted to do, so I ended up changing my mind one last time to biology and environmental science because I want to go to graduate school to get my master's in soil science."
A very active part of campus life, Stoddard serves as the vice president of the Sigma Psi Omega sorority and co-president of the environmental club. She says that both organizations have supported her and brought her friendships that will last forever. Coupled with what she has learned in the classroom, Stoddard's time at USAO has greatly expanded her horizons both intellectually and personally.
"I believe that I have grown a lot since my freshmen year. I still have a lot to learn, but I know that everyone that I have met here has impacted me in some sort of way. Everyone has taught me something, and it has made me a better person," she said.
Stoddard is set to graduate in December of this year, but she plans on staying involved as a Drover by attending alumni events and donating money towards scholarships. She can whittle the list down to no less than three people when considering her biggest mentors on campus: Dr. Rachel Jones, dean of the college of science and physical education and associate profess of environmental science and biology, Dr. Nicolas Boyde, assistant professor of chemistry, and Marissa Moore, human resources specialist.
"These people have greatly influenced my life," said Stoddard. "Thank you for everything that you have done!