USAO Students brighten holidays volunteering at Festival of Light
---
December 10, 2019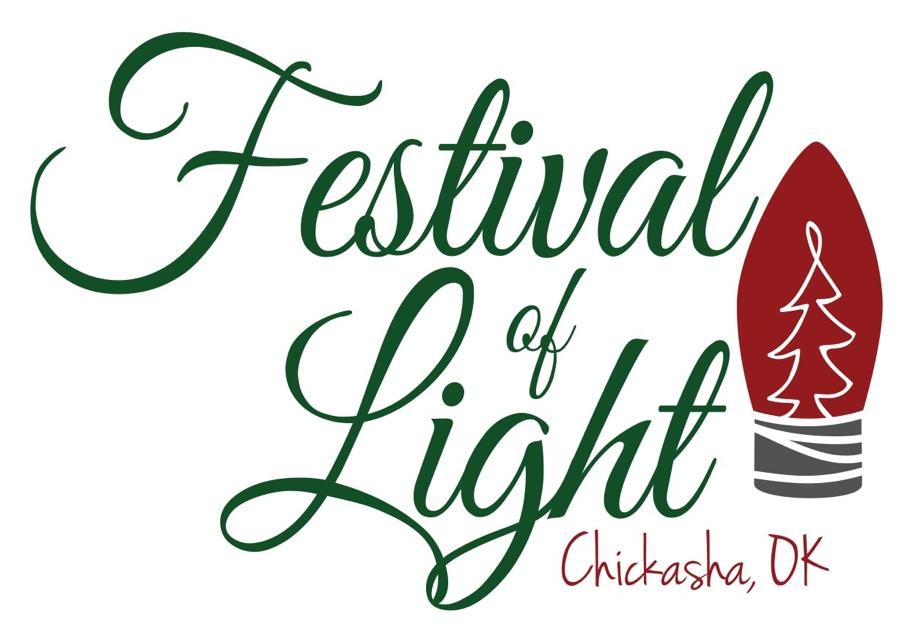 For 27 years, the Festival of Light has attracted people to the Chickasha area from near and far. Along with this seasonal influx of visitors, the Festival has opened doors for many USAO students, providing them with important opportunities to give back to the community that does so much for them. This year, the Festival features Drovers from all sorts of disciplines working behind the scenes in a wide variety of ways.
Senior Morgan Montgomery is the park manager for the Festival, meaning she is responsible for maintaining a safe and welcoming environment for every single guest, as well as the overall operations at Shannon Springs Park.
Boniface Kiptoo, a senior student from Kapsabet, Kenya, is working security detail for the park. His position is dedicated to promoting the safety of all visitors, employees, and volunteers while they are participating in the festival's daily activities.
Hayden Kraus is a sophomore who is also employed by the Chickasha Chamber of Commerce. Her duties involve the Festival's behind the scenes administration, which include coordinating with the food trucks and responding to any questions or other issues that they may receive through the organization's email.
The USAO athletic program has also played a large role in the success of the Festival this year. The teams helped with the installation of the lights earlier in the year and many athletes currently work in the gift shop. Other students from all across campus have also been racking up community service hours by volunteering their time in whatever capacity they are needed.
A completely volunteer-run non-profit organization, the Festival of Light transforms Chickasha's 43-acre Shannon Springs Park into an enormous light display during the holiday season. A small board of directors plans the event throughout the year, while hardworking community supporters take care of every critical task required to continue the Festival's tremendous history of success. In addition to the lights, the Festival also features an ice-skating rink, Ferris wheel, carousel, carriage rides, Santa photos and more.