USAO and Chickasha Chamber to inaugurate Women in Business breakfast series
---
March 15, 2019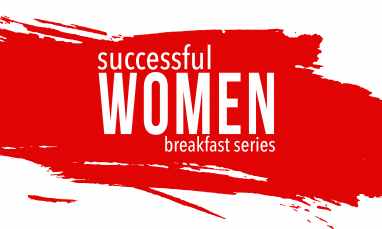 In celebration of Women's History Month, the USAO Foundation and the Chickasha Chamber of Commerce are teaming up to begin a Women in Business breakfast series. Its mission is to create a new movement of career-focused women who inspire and engage their community.
Once every quarter, businesswomen from Chickasha can come together and enjoy breakfast while learning tips and tricks on how to grow their businesses. There will also be opportunities for female business leaders in the area to network with each other and build lasting support for their business.
The first event will be in the USAO Ballroom on March 28 with breakfast starting at 7:30 a.m. and the featured speaker at 8 a.m.
Jill Castilla will deliver the keynote for the inaugural breakfast. As president and CEO of Citizens Bank of Edmond, Castilla has led the largest bank turnaround in the nation without adding capital, which propelled Citizens Bank to be named one of the best community banks in the United States. She created "Heard on Hurd," a community-building event that celebrates the bank and brings out more than 25,000 people every month. An innovative leader, she has improved the bank's ATM costumer transaction products, branch lobby design, and customer outreach methods.
The first person to be named a distinguished alumnus of Hawaii Pacific University, where she earned a bachelor's degree in business, Castilla later pursued a master's degree in economics from the University of Oklahoma and graduated from the University of Wisconsin's Graduate School of Banking. She has also served in the U.S. Army as well as the Oklahoma National Guard.
The cost for this event is $20 for chamber members and $25 for non-members. A select group of students from USAO and the Canadian Valley Technology Center will be invited to attend as well. Attendees must RSVP by March 22nd to the Chickasha Chamber of Commerce at (405) 224-0787.
Subsequent dates for the Women in Business breakfast series are June 27, September 26, and December 5.