USAO' teacher education program an important boost to dire need in Oklahoma
---
February 22, 2022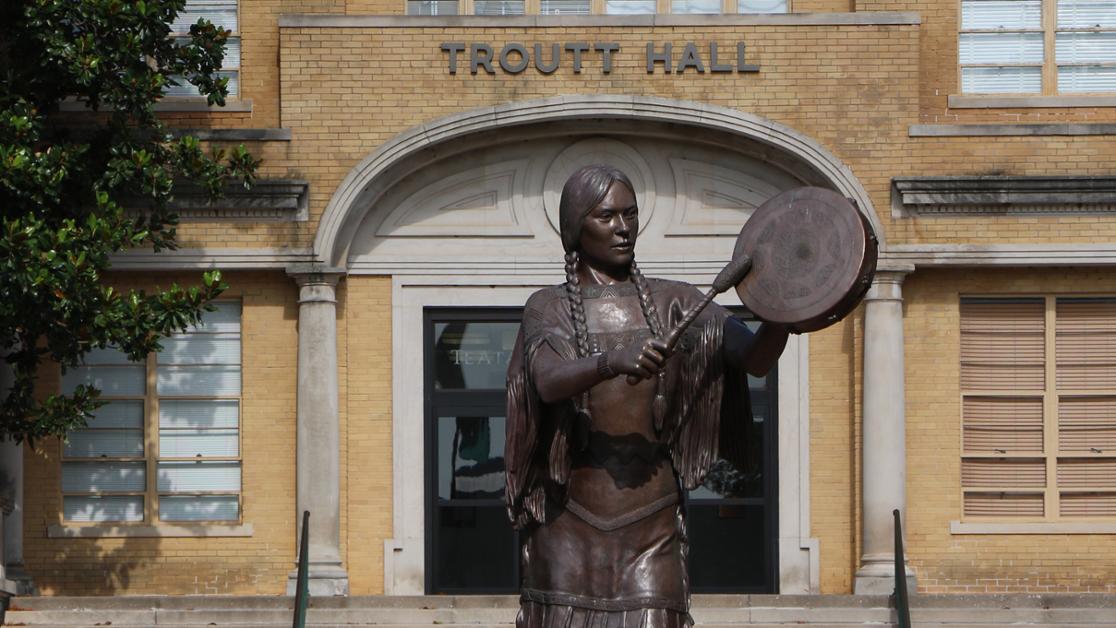 The University of Science & Arts of Oklahoma has a long and storied history of graduating exceptionally well-rounded and well-prepared educators for every grade level, but with news of some universities currently suspending some of their education programs completely, it is also providing a critical boost to the dire need for qualified teachers in the state.
Data on USAO' teacher education program from the past two years show significant increases in both admissions and enrollment numbers, with this trend expected to continue throughout the spring semester and well into the coming years.
"This institution intentionally keeps our class sizes small, which allows us to build faculty and student relationships that greatly support and strengthen learning experiences to prepare our teacher candidates for success with the students in their own future classes," said Dr. Sarah Layman, associate professor of education, division chair, and director of teacher education.
Preparing students to teach within their chosen major from pre-kindergarten to 12th grade, USAO currently offers bachelor's degrees in Deaf education, early childhood education, elementary education and speech-language pathology. Additionally, students can earn their teacher certification in art, English, instrumental music, mathematics, physical education, science, social studies and vocal music. Its Deaf education program is the only such program in the state.
The coursework combines students' chosen bachelor's degree with the professional education core required of all future educators at USAO, as well as the interdisciplinary studies curriculum required of every single student. USAO offers students a unique opportunity to gain hands-on experience while still completing their studies thanks to the on-campus Child Development Center, John A. Morris Speech and Language Clinic, and the Oklahoma School for the Deaf satellite school for early childhood.
"Our students receive continuous faculty guidance as they progress throughout their entire program and work towards earning certification. We offer many additional avenues of support to help our teacher candidates prepare for and complete all of their required certification exams including information and guidance throughout coursework, frequent communication on opportunities for exam scholarships or vouchers, information on pilot-testing opportunities, webinars, exam study materials, and faculty-led test prep sessions," said Layman.
Many USAO alumni immediately enter the teaching field upon graduation, with some accepting tentative offers in their senior year, and they frequently stay in the field long-term, advancing up the ranks and mentoring younger teachers. This success has proved not only a significant benefit for the individual, but for the districts who are lucky enough to hire them as well.
"The USAO education program is second to none in the state of Oklahoma," said Kevin Sims, superintendent of Minco Public Schools and USAO alumnus. "When I graduated nearly 30 years ago, I walked into a profession prepared to do my job. In this age of teacher shortages, securing a teacher who was trained by the Education Division at USAO is a top priority. We have been fortunate the last few years to hire teachers who are not only highly-qualified, but who are also prepared to do the job."