USAO receives $10,000 grant from Oklahoma Tennis Foundation
---
April 14, 2021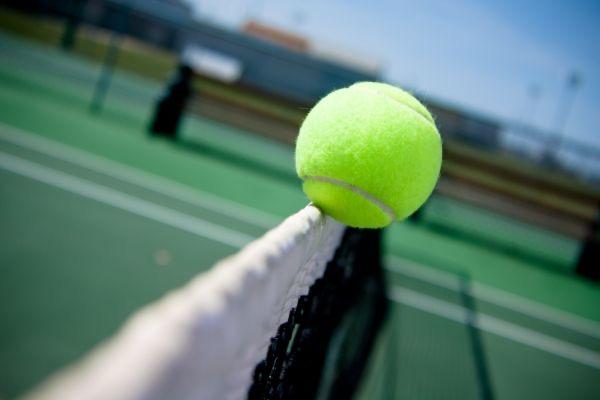 The University of Science and Arts of Oklahoma recently received a $10,000 grant from the Oklahoma Tennis Foundation for renovations to the institution's six tennis courts, which have already been the recipient of significant community support over the past year.
In November 2020, the revamped facilities were officially dedicated as the Patton Family Tennis Center in honor of Guy and Caroline Patton, whose $50,000 donation funded the complete resurfacing, repainting and fencing of the courts.
As word got out about the renovations, as well as further planned improvements to the area, Jack Ramsey, a former tennis player from Chickasha High School, decided to create a Facebook page to encourage more people to donate. The page caught the attention of Alicia Towler, another CHS tennis player, and she worked with Ramsey to drum up several thousand dollars in additional support.
Towler's husband Bill also happens to be the president of the Oklahoma Tennis Foundation, and as he learned more about USAO's efforts to renovate the tennis facilities, he encouraged the university to apply for a grant, which was approved in early 2021.
"I think the fact that this project has been so successful thanks to the efforts of private individuals who are in no way employed by the university speaks volumes," said JP Audas, director of development. "Jack Ramsey, the Towlers and many others can clearly see the value that USAO adds to our society and how important it is that we ensure it has the kind of state-of-the-art facilities that our students and the wider community deserve."
The Oklahoma Tennis Foundation is a non-profit organization that positively impacts lives by supporting and funding organizations that promote tennis and education together throughout Oklahoma.
For more information, contact Audas at 405-574-1393 or jpaudas@usao.edu.