3rd annual DroverThon to be held March 29
---
February 08, 2019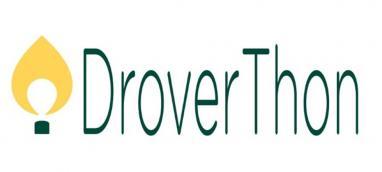 DroverThon is part of a dance marathon organized through Children's Miracle Network that unites college, university, and high school students across North America. This year, USAO students are hosting their third annual event on March 29 at 6 p.m. in the Student Center Ballroom.
All year long, students have been raising funds to be donated to OU Children's Hospital in Oklahoma City, which provides lifesaving care to sick and injured kids. Together, we can save the lives of many children in our area but we need your help!
Registration is $10 and includes food and a commemorative t-shirt. DroverThon will also feature games as well as the announcement of this year's fundraising total. Some patients and their families may be present at the event so the participants can meet some of the people these donations will help support.
Put on your dancing shoes and follow the link below to register for DroverThon, donate or both!
https://events.dancemarathon.com/index.cfm?fuseaction=donorDrive.event&eventID=3187&fbclid=IwAR1zyTqJPuHHRo1DBf2Ip4FIWihxvp4uokeC4zw4YtXVbQLuY36P1N_c6p0