Dr. Feaver has packed his two decades as USAO President with countless achievements
---
July 14, 2020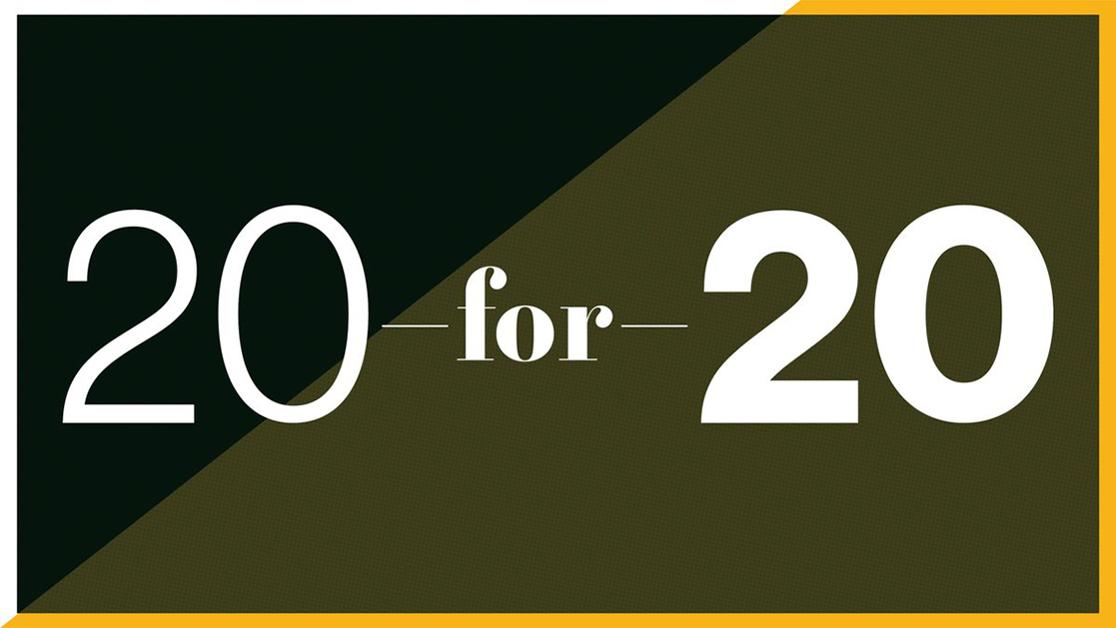 On July 1, 2000, Dr. John H. Feaver was sworn in as the 12th president of Oklahoma's only public liberal arts college, the University of Science and Arts of Oklahoma. As President Feaver begins his 21st year, we wanted to highlight some of the innumerable achievements, large and small, that have distinguished his long history with USAO.
At the time of his inauguration, Feaver had already served on the USAO faculty for 20 years, having been a mainstay of the institution's renowned interdisciplinary studies program as well as the departmental and divisional chair in the social sciences.
One of Feaver's first projects, and still one of the most immediately noticeable, was getting the USAO campus named a National Historic District on the National Register of Historic Places in 2001. USAO is the only college in the state with the distinction of having its whole campus so named.
The following year, the Lawson Court Apartments were constructed around Lawson Hall, one of the campus' original buildings, and opened in time for the fall semester, greatly expanding USAO's housing options to meet a surging demand from students.
As the primary focus of any college is academics, President Feaver's tenure has focused heavily on promoting the liberal arts mindset amongst USAO students as well as the wider community. Over the years, his tenure has overseen the creation of numerous lecture series, all of which are completely free of charge and open to the public.
Starting in 2007, USAO began a series of semester-long performing arts festivals highlighting the life and music of "the Five B's," the Classical composers Bach, Beethoven, Brahms, Bartok and Bernstein. After this series was completed, President Feaver and USAO faculty saw how wildly successful it had been with audiences well beyond campus and decided to continue this event each year as the Festival of Arts and Ideas. This special event combines academic presentations from both students and faculty, music and theatre performances and art exhibitions in a way that showcases USAO's liberal arts mission.
Held each spring since 2007, the Emerson-Wier Liberal Arts Symposium has featured leading figures from a huge range of creative and intellectual disciplines to celebrate the diverse expanse of knowledge that forms the traditional liberal arts and gives USAO its distinct mission. Keynote speakers have included bestselling authors like Margaret Atwood and Neil Gaiman, Pixar animator Jay Schuster and biologist E.O. Wilson.
To give students and citizens exposure to an even broader range of ideas, the Giles Symposium for Citizenship and Public Service began in 2008 and has hosted renowned speakers from an immense cross-section of fields to discuss ways to be an engaged, thoughtful citizen in the 21st century. Guests throughout the years have included Somali intellectual Ayaan Hirsi Ali, American photojournalist James Nachtway and Deaf activist and Dancing with the Stars winner Nyle DiMarco.
2011 saw the creation of one more annual speaker series at USAO: the Ableson Religious Reconciliation Lecture. Named after Bradford Edward Ableson, a USAO alumnus and architect of modern military chaplaincy, the event encourages intercommunal dialogue and gives our community a chance to explore diverse ways of seeing the world. It has hosted Diné (Navajo) activist Lyla June, Tibetan Buddhist monk Geshe Chophel, Syrian activist Qutaiba Idlbi among others.
With public service a core component of USAO's curriculum, President Feaver helped create a major initiative that sees USAO students, staff and faculty giving back to Chickasha at the beginning of every March: Drover Difference Day! For a decade now, dozens of Drovers descend on various locations across the city to give back to the community that has supported this distinct university for over a century.
While many of these projects highlight the ways that USAO serves more than just its student population, the education and wellbeing of each and every Drover obviously remains the top priority. In 2015, a $1.6 million grant from the U.S. Department of Education allowed for the creation of the Student Success Center, which serves as a nerve-center for tutoring and other services, and has helped the relationships between students and faculty and overall student achievement at USAO improve continually.
Though the USAO campus is recognized for its historic architecture, this is not to say that everything must remain static, and indeed President Feaver has embarked on a number of important beautification projects in recent years.
As the university's first artist-in-residence, the world-famous granite sculptor Jesús Moroles was commissioned to create a large public art piece to capitalize on unused space between Sparks Hall and the Student Center. Tragically, Moroles did not live to complete the work, but USAO students and art faculty would finish Coming Together Park and dedicate it to his memory in 2016.
One of the initial parts of a massive 25-year masterplan to renovate campus, the completely overhauled Robertson Hall was unveiled in 2017 to provide another housing option for students. The following year, thanks to a $250,000 grant from the McCasland Foundation, work began on renovations to another of the college's original buildings, the historic Fieldhouse, better known as the Old Gym.
Throughout his entire career, President Feaver has endeavored to make people understand that, although the university now known as USAO has changed names a number of times, it has from the onset remained a special school dedicated to serving the needs of a special student body by providing them with a specially-designed curriculum. The two of the newest programs really drive this point home.
In 2017, USAO opened the Neill-Wint Center for Neurodiversity, becoming the first university in the state to offer a support program specifically designed to help students on the autism spectrum earn a bachelor's degree. The Center has been lauded as a groundbreaking project to help these students gain independence and has run at capacity since its inception.
Launched in February 2019, the Dr. Ada Lois Sipuel Fisher Center for Social Justice and Racial Healing is an interdisciplinary academic program that educates and inspires individuals dedicated to the pursuit of social justice and advancing the common good. Despite its short history, the Center has already hosted Anita Hill and anti-apartheid activist Father Michael Lapsley as guest speakers, and, given the recent unrest across the United States, has redoubled efforts to start a constructive dialogue on race and justice with community leaders and organizers across Oklahoma.
Currently the longest-serving university president in Oklahoma, Dr. Feaver's drive and determination to make USAO a shining star within the state's higher education system has paid huge dividends. Not only has the university changed the lives of countless alumni, these former students continue to show that the values that a liberal arts education instills—curiosity, critical thinking, innovation and adaptability to name just a few—are paramount to navigating the intricacies of a rapidly-changing world.