"un(SEEN)" Exhibition Opens at Art Wrecker Studio March 4
---
February 27, 2023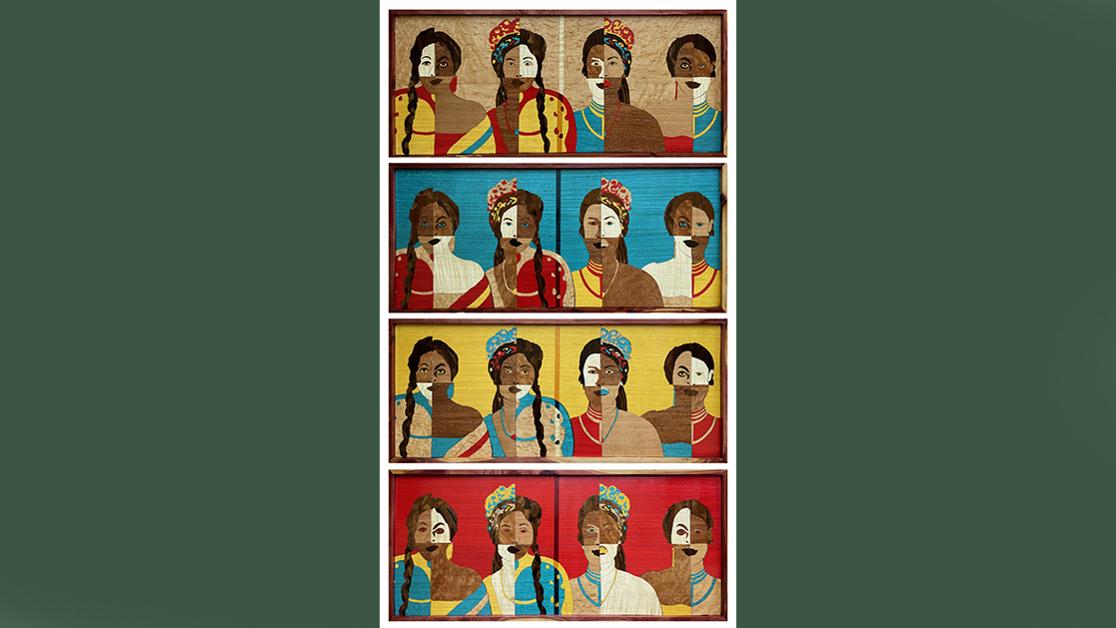 In conjunction with the University of Science & Arts of Oklahoma's 2023 Giles Symposium on Citizenship and Public Service, the institution's Art Wrecker Studio in historic downtown Chickasha will hold a juried art exhibition entitled "un(SEEN)" with an opening reception March 4 at 5 p.m. where awards will be announced.
"un(SEEN)" features original works from artists around the region that deal with issues of inclusion and minority representation as they relate to concepts of equality, wealth, resilience, identity and opportunity. Works in the show include Greg Standridge's "Connecting the Power 1," Heriberto "Eddie" Palacio's "Within the Comfort of my Brother," Owen Hutcheson's "Osage Ballet: Mothers of Grief," and Glenda Cobb's "Mama Whispers While She Weeps, 'We're not supposed to bury our children.'"
Tulsa-based painter, muralist and mixed media artist Aunj Braggs will serve as judge. Braggs graduated from the University of Central Oklahoma in 2018 with a Bachelor of Fine Arts, and early in her career she exhibited her works on campus, at the University of Oklahoma and Oklahoma City's IAO Gallery. Moving back to Tulsa in 2019, she joined Black Moon, a collective of black artists, participating in numerous group shows in the area. In March 2022, Braggs resigned from her role in the collective and is now serving as program chair and development co-chair on the board of Sunny Dayz, a nonprofit serving women in the arts.
For more information, contact Vinyard at 405-574-1301 or jvinyard@usao.edu.