USAO business students to host inaugural Drover Stampede 5K
---
March 08, 2019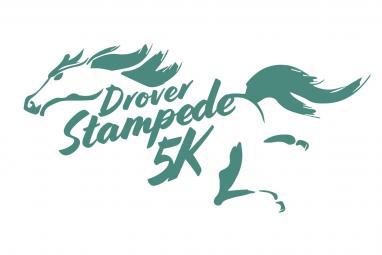 The University of Science and Arts of Oklahoma will host the inaugural Drover Stampede 5K event April 6. The race has been planned and organized almost exclusively by USAO students enrolled in a special events management class.
Registration is $25 for the general public, $15 for USAO students and will include a t-shirt, racing number and chip. To register for the race or to volunteer, visit www.usao.edu/5K. Runners will be able to pick up their packets on the Oval during USAO's Spring Triad April 4 from 10 a.m. to 1 p.m. or on the morning of the race starting at 7:15 a.m.
"I am extremely proud of my students for working so hard to bring this event to life," said Christa Copeland, instructor of business. "They have managed everything from working with vendors, selling sponsorships, and coordinating with campus and city officials to ensure we have a safe, well-received event. It has allowed them to see how much work goes into producing an event and get the hands-on experience they can use in their future careers."
Sponsored by Standley Systems, the Drover Stampede will kick off at 8 a.m. on the north side of the USAO campus on 17th street. The course will take runners south on 17th to Grand Ave. then west past 29th street where runners will turn around, looping back to campus to complete the full five kilometers. The race will conclude with a doughnut breakfast for all participants.
Later that morning, Drovers Against Cancer will host Bark for Life, an American Cancer Society event honoring the companionship dogs offer to human cancer survivors. Race participants are invited to bring their canine companions and stay for the event. A doggy daycare will be available during the run.
The Drover Stampede will occur two days after USAO's annual Spring Triad, which includes the Montmarte Chalk Art Festival. This celebrated creative competition draws hundreds of students from around the state. Runners are encouraged to stroll the Oval before or after the race to admire their incredible works of art.
"We are still seeking sponsors and volunteers for race day," said Copeland. "If there any local business owners, community members or alumni who would be interested in supporting our students in completing this inaugural event, we deeply appreciate your help!"
To find out more about sponsoring the event, contact Copeland at 405-574-1265 or ccopeland@usao.edu.
To reserve a space in doggy day care, contact Jeanette Loutsch, professor of biology, at 405-574-1325 or jloutsch@usao.edu.