USAO, Oklahoma Arts Institute partner to bring nationally acclaimed arts academy to Chickasha
---
April 08, 2021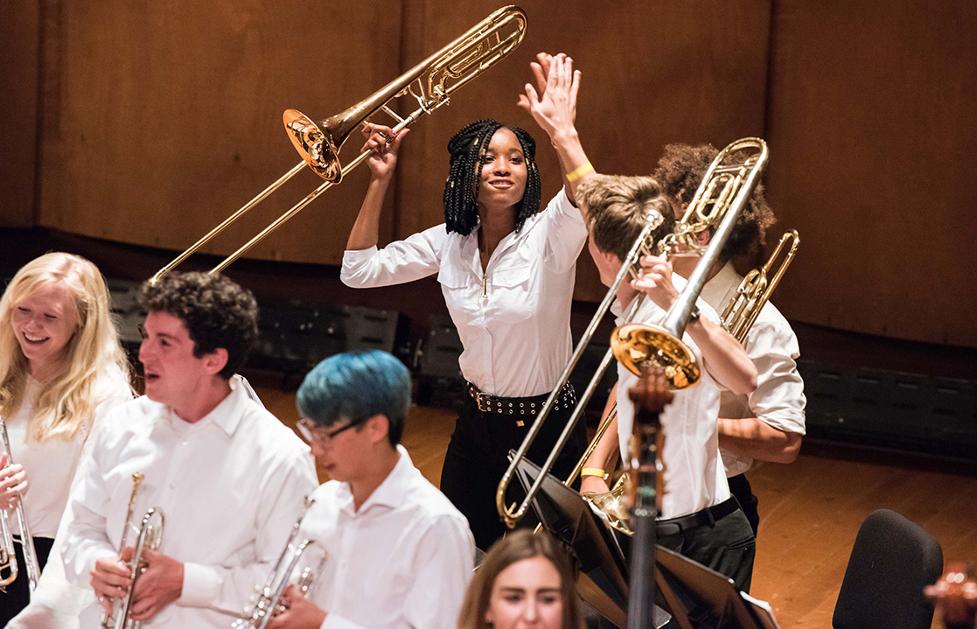 The University of Science and Arts of Oklahoma has recently partnered with the Oklahoma Arts Institute to host the Oklahoma Summer Arts Institute, a two-week residential academy for Oklahoma's most gifted high school students, to be held July 10-25, 2021.
The summer institute provides students with an intensive arts experience guided by world-class professionals in the visual, literary and performing arts. With the ongoing COVID-19 pandemic still a serious concern, OAI has had to look for innovative ways to still fulfill their mission while also ensuring the health and safety of all of their students, staff and faculty.
"We are thrilled to partner with USAO as we transition back to in-person learning this year," said Julie Cohen, OAI President & CEO. "The University's 75-acre campus and spacious residential and classroom facilities will allow us to safely serve our students, and their commitment to excellence as Oklahoma's only public liberal arts university connects with our own mission to change the lives of young people through multidisciplinary arts education. We are extremely grateful to President Feaver and USAO's Board of Regents, faculty and staff for their gracious welcome, and we look forward to an exciting summer ahead!"
For over four decades, the Quartz Mountain Arts and Conference Center in southwest Oklahoma has served as OAI's home, and OAI remains deeply connected to that facility, said Cohen. But USAO's infrastructure will provide for a greater variety of housing, classroom and rehearsal spaces to ensure that social distancing can be maintained during an unusual summer. The University's distinct history and mission within the state's higher education system is also a perfect match for the Institute's rigorous, hands-on approach to arts education.
"It gives me distinct pleasure that we are able to offer our beautiful, historic campus as the site of the 2021 Oklahoma Summer Arts Institute," said USAO President John Feaver. "With their distinguished history, it seems only natural to host them at one of the state's oldest public institutions of higher education, and the only one exclusively dedicated to an interdisciplinary education in the arts and sciences. We have learned a lot through the pandemic, and we are happy that our experience can help another important institution fulfill their mission while keeping everyone safe!"
A private, nonprofit organization, OAI has partnered with the state since 1977 to provide intensive, high-quality fine arts training to Oklahoma's most talented high school students at the Oklahoma Summer Arts Institute. World-class artists join the faculty each summer to mentor hundreds of young Oklahomans in acting, chorus, creative writing, dance, drawing and painting, film and video, orchestra and photography. Students are selected through a competitive audition process.
Founded in 1908 as the first college created by Oklahoma's first Legislature, USAO has always been distinguished. Originally a women's college, it was one of only seven public institutions with similar missions ever created in the United States. Changed to coeducational in 1965, USAO continues today with the distinctive mission as a public university to provide academically- and artistically-talented students a challenging undergraduate liberal arts and sciences education. USAO fosters diversity of thought and practice to help students realize meaningful, purposeful and productive lives as global citizens in a rapidly-changing world.