Jordan Vinyard's "Kill the Messenger" dissects influence of media on individual
---
January 21, 2020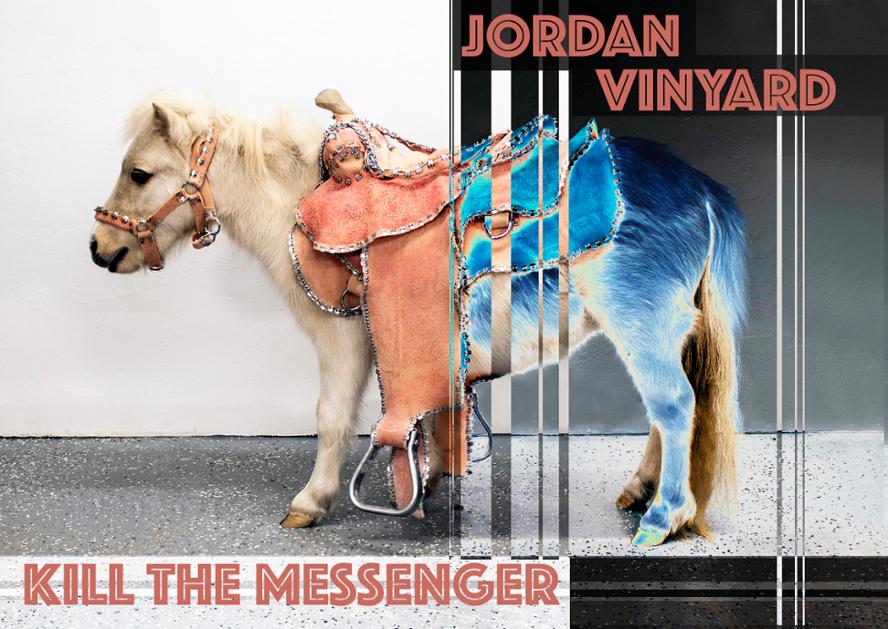 On Jan. 25, Jordan Vinyard, associate professor of art at the University of Science and Arts of Oklahoma, will unveil her latest exhibition, "Kill the Messenger: Media, Manipulation, and Mechanization," in USAO's Nesbitt Gallery. An opening reception with wine and hors d'oeuvres will be held in the gallery at 6:30 p.m. and is free and open to the public.
"Kill the Messenger" addresses the disruptive influence of rapidly advancing technology on everyday life in the 21st century through kinetic sculptures, installations and performances that employ antiquated media, kitsch, propaganda and science fiction as a means to satirically reflect people's complacency as consumers of various media sources.
"Technology dislocates," said Vinyard. "It pops the pleasant seams and streamline fixtures of existence and demands recalibration. Yet, we wear our media like skins. We test, squeeze, and tether ourselves to it, while counting on the flexibility and resilience of our steadfast meat machines to endure. 'Kill the Messenger' stages an absurd choreography comprised of works acting as virtuous couriers through dilemma and pause, while prodding the finite balance between humanized restraint and mechanized power."
Vinyard has been part of the USAO faculty since 2013, teaching installation, sculpture, performance and bio-art. She recently helped launch Art Wrecker Studioss, an off-campus gallery in downtown Chickasha. A graduate of Florida State University, she has exhibited nationally and internationally, including at Art Basel, Miami, and The International Symposium of Electronic Arts in Dubai. She has exhibitions in Tulsa, Tallahassee, Florida, and Seoul, South Korea, upcoming in 2020.
Established in 1997, the Nesbitt Gallery promotes the visual arts of the central Oklahoma region, with a special concern for the expression of the area's diverse cultures and the role of educators in forming those expressions. The gallery's permanent collection includes original, limited edition prints by Picasso, Matisse and Whistler, as well as Will Soule's famous portraits of Native American chiefs imprisoned at Fort Sill, rare photographs of the Oklahoma Land Run, the early days of Oklahoma City and much more.