USAO to celebrate a century of Oklahoma women in democracy
---
January 29, 2020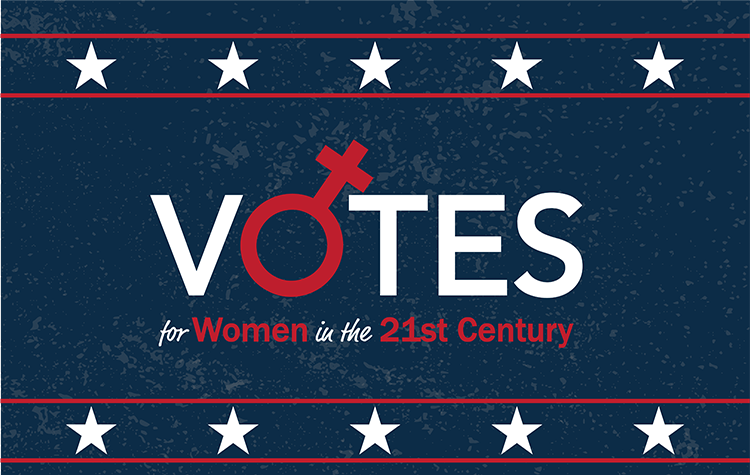 On Feb. 28, 1920, the Oklahoma State Legislature ratified the 19th amendment, which finally granted women the right to vote.
Now, on Feb. 28, 2020, the University of Science and Arts of Oklahoma will welcome several female political leaders in the state to campus to discuss a century of successes in the struggle for women's rights, the challenges they still face, the importance of voting and of women's voices in government during "Votes for Women in the 21st Century: An Insider Perspective."
"Since the Oklahoma College for Women was educating women before they even had the right to vote, there is no better place to celebrate this important moment in the forward march of democracy!" said President John Feaver. "The women who studied here didn't come to college to learn how to be a wife, they came to develop their minds in order to achieve their promise. The dozens of distinguished scientists, engineers, businesswomen, musicians and others who figure among our alumni prove this, and we are thrilled that so many of Oklahoma's foremost female leaders will soon come to our campus to celebrate over a century of success and service."
The event, which is free and open to the public, will be held in the USAO Ballroom and features National Public Radio political correspondent Mara Liasson as the keynote speaker at 7:45 p.m. Doors will open at 5:45 p.m. with informational tables from various organizations throughout the state. A panel discussion with state Reps. Emily Virgin and Cyndi Munson, Sen. Carri Hicks, Labor Commissioner Leslie Osborn and Oklahoma City councilwoman Nikki Nice will begin at 6:30 p.m.
Since joining NPR in 1985, Liasson has covered seven presidential elections and her in-depth coverage of politics and policy can be heard regularly on the network's award-winning news programs "Morning Edition" and "All Things Considered." She has worked with Fox News since 1997 and is a regular panelist on "FOX News Sunday." She received the White House Correspondents Association's Merriman Smith Award for daily news coverage in 1994, 1995 and 1997.
Virgin currently serves as the House Minority Leader and represents the state's 44th District, which includes Norman. She was elected in 2011 at the age of 25, at the time the youngest representative in the Democratic caucus. She earned her juris doctorate from the University of Oklahoma in 2013.
Originally from Lawton, Munson became the first Asian-American women elected to the state Legislature in 2015 and represents District 85, which includes Oklahoma City, Nichols Hills, Warr Acres and The Village. A first-generation college student, Munson earned a bachelor's in political science from the University of Central Oklahoma and a master's in leadership education from the University of Nebraska—Lincoln.
Elected in 2018, Hicks serves as senator for District 40, which includes a large portion of north Oklahoma City and co-chairs the legislative diabetes caucus. She earned a bachelor's degree in mass communications and political science from Oklahoma City University and later completed a master's in leadership management.
Prior to her election as labor commissioner in 2018, Osborn served as state representative for District 47 for 10 years. During her tenure, she was the first female to chair the House Judiciary Committee and in 2016 was named the first Republican female chairperson of the House Appropriations and Budget Committee. She earned a bachelor's in business administration from Oklahoma State University.
Self-described as "a true product of Northeast Oklahoma City," Nice represents Oklahoma City's Ward 7, the 10th woman and only the second woman of color to serve on the city council since its incorporation in 1890. She graduated from Langston University with a bachelor's in journalism and is known as a TV and radio personality with nearly 15 years of on-air experience in the OKC metro market.
Founded in 1908 as the Oklahoma Industrial Institute and College for Girls, the university now known as USAO has possessed a distinct mission with the state's system of higher education for its entire history. While initially seen as something of a vocational school for women, the college quickly distinguished itself academically and was rechristened the Oklahoma College for Women in 1912, one of only two all-female colleges west of the Mississippi River. Becoming coeducational in 1965 and renamed the Oklahoma College for Liberal Arts, the institution continued to provide a special learning environment for particularly gifted students. Taking its current form as the University of Science and Arts of Oklahoma in 1975, the school continues to serve an unduplicated position in Oklahoma as the state's only public liberal arts university.