USAO professor releases album of light works from some of history's greatest composers
---
September 15, 2020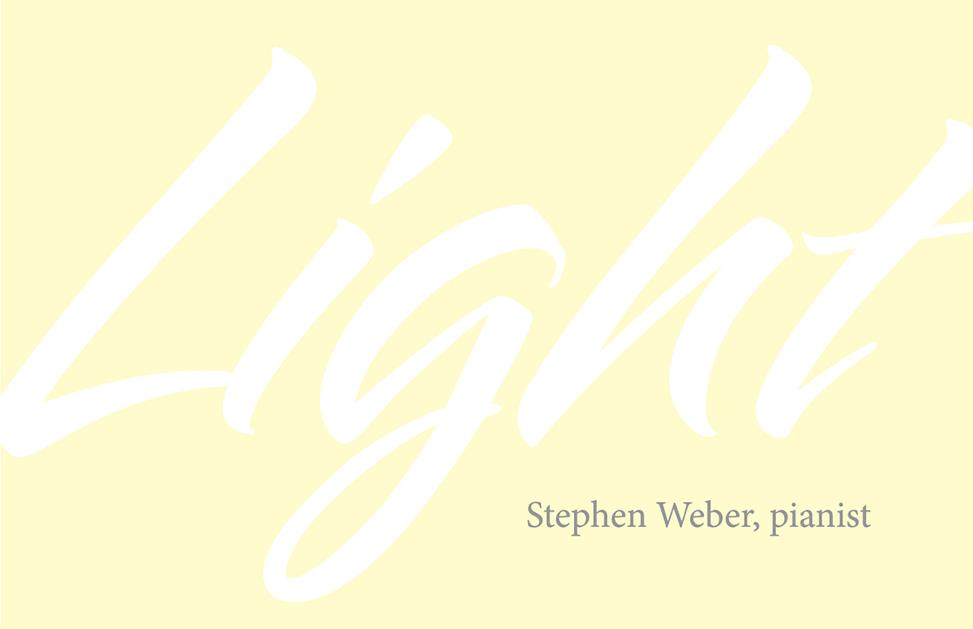 Dr. Stephen Weber, professor of music and chair of the division of arts and humanities at the University of Science and Arts of Oklahoma, has recently released a new solo piano album featuring light classical works from some of the greatest composers of the last 300 years.
"With this new album, I wanted to explore some of the relatively short, more approachable pieces of music that composers have written for the piano," said Weber. "While I've included some of history's most well-known composers like Bach, Beethoven and Chopin, I reach into the 20th century with pieces from Bartok, Debussy and Satie while also performing works from important American musicians like Scott Joplin and Edward MacDowell."
Featuring original, minimalist album art designed by USAO's Creative and Print Services Manager Chris Hartman, "Light" is streaming on over 30 sites including Spotify, Deezer and YouTube among others and is available for purchase on iTunes, Apple Music, Amazon, GooglePlay, Soundcloud, BandCamp and CDBaby.
Weber has toured the world performing his own compositions and major works of the classical repertoire. His compositions have been published by Warner Brothers, Zalo Publishing, Permus Publications and H.W. Gray among others. He earned an interdisciplinary Ph.D. in fine arts (composition and piano pedagogy) from Texas Tech in 1993.
During his tenure with USAO, Weber has received numerous accolades as an educator, including USAO's Superior Teaching Award. He has received the USAO Board of Regents Scholarly Activity Award on three occasions and was a finalist for the Oklahoma Foundation for Excellence's Medal for Excellence in Teaching and Administration in 2014, 2017 and 2019. He was selected as the Oklahoma Federation of Music Clubs' Musician of the Year in 2003.
For more information contact Weber at (405)-574-1295 or sweber@usao.edu.